---
SEARCH
---
OUR BOOK
IS NOW
IN PRINT!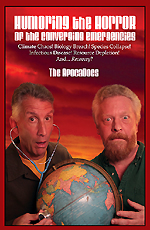 Humoring the Horror
of the
Converging Emergencies
94 color pages
$24.99
Read FREE online!

---
Explore: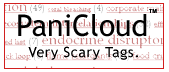 Play: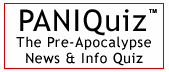 It's weekly, funny, and free!
Play: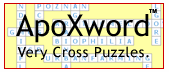 Click for paper-free fun!
Ads for potentially
microfunding this site:


Apocadocument
Weekly Archives:

Sep 26 - Dec 31, 1969
Sep 19 - Sep 26, 2011
Sep 12 - Sep 19, 2011
Sep 5 - Sep 12, 2011
Aug 29 - Sep 5, 2011
Aug 22 - Aug 29, 2011
Aug 15 - Aug 22, 2011
Aug 8 - Aug 15, 2011
Aug 1 - Aug 8, 2011
Jul 25 - Aug 1, 2011
Jul 18 - Jul 25, 2011
Jul 11 - Jul 18, 2011
Jul 4 - Jul 11, 2011
Jun 27 - Jul 4, 2011
Jun 20 - Jun 27, 2011
Jun 13 - Jun 20, 2011
Jun 6 - Jun 13, 2011
May 30 - Jun 6, 2011
May 23 - May 30, 2011
May 16 - May 23, 2011
May 9 - May 16, 2011
May 2 - May 9, 2011
Apr 25 - May 2, 2011
Apr 18 - Apr 25, 2011
Apr 11 - Apr 18, 2011
Apr 4 - Apr 11, 2011
Mar 28 - Apr 4, 2011
Mar 21 - Mar 28, 2011
Mar 14 - Mar 21, 2011
Mar 6 - Mar 14, 2011
Feb 27 - Mar 6, 2011
Feb 20 - Feb 27, 2011
Feb 13 - Feb 20, 2011
Feb 6 - Feb 13, 2011
Jan 30 - Feb 6, 2011
Jan 23 - Jan 30, 2011
Jan 16 - Jan 23, 2011
Jan 9 - Jan 16, 2011
Jan 2 - Jan 9, 2011
Dec 26 - Jan 2, 2011
Dec 19 - Dec 26, 2010
Dec 12 - Dec 19, 2010
Dec 5 - Dec 12, 2010
Nov 28 - Dec 5, 2010
Nov 21 - Nov 28, 2010
Nov 14 - Nov 21, 2010
Nov 7 - Nov 14, 2010
Nov 1 - Nov 7, 2010
Oct 25 - Nov 1, 2010
Oct 18 - Oct 25, 2010
Oct 11 - Oct 18, 2010
Oct 4 - Oct 11, 2010
Sep 27 - Oct 4, 2010
Sep 20 - Sep 27, 2010
Sep 13 - Sep 20, 2010
Sep 6 - Sep 13, 2010
Aug 30 - Sep 6, 2010
Aug 23 - Aug 30, 2010
Aug 16 - Aug 23, 2010
Aug 9 - Aug 16, 2010
Aug 2 - Aug 9, 2010
Jul 26 - Aug 2, 2010
Jul 19 - Jul 26, 2010
Jul 12 - Jul 19, 2010
Jul 5 - Jul 12, 2010
Jun 28 - Jul 5, 2010
Jun 21 - Jun 28, 2010
Jun 14 - Jun 21, 2010
Jun 7 - Jun 14, 2010
May 31 - Jun 7, 2010
May 24 - May 31, 2010
May 17 - May 24, 2010
May 10 - May 17, 2010
May 3 - May 10, 2010
Apr 26 - May 3, 2010
Apr 19 - Apr 26, 2010
Apr 12 - Apr 19, 2010
Apr 5 - Apr 12, 2010
Mar 29 - Apr 5, 2010
Mar 22 - Mar 29, 2010
Mar 15 - Mar 22, 2010
Mar 7 - Mar 15, 2010
Feb 28 - Mar 7, 2010
Feb 21 - Feb 28, 2010
Feb 14 - Feb 21, 2010
Feb 7 - Feb 14, 2010
Jan 31 - Feb 7, 2010
Jan 24 - Jan 31, 2010
Jan 17 - Jan 24, 2010
Jan 10 - Jan 17, 2010
Jan 3 - Jan 10, 2010
Dec 27 - Jan 3, 2010
Dec 20 - Dec 27, 2009
Dec 13 - Dec 20, 2009
Dec 6 - Dec 13, 2009
Nov 29 - Dec 6, 2009
Nov 22 - Nov 29, 2009
Nov 15 - Nov 22, 2009
Nov 8 - Nov 15, 2009
Nov 1 - Nov 8, 2009
Oct 26 - Nov 1, 2009
Oct 19 - Oct 26, 2009
Oct 12 - Oct 19, 2009
Oct 5 - Oct 12, 2009
Sep 28 - Oct 5, 2009
Sep 21 - Sep 28, 2009
Sep 14 - Sep 21, 2009
Sep 7 - Sep 14, 2009
Aug 31 - Sep 7, 2009
Aug 24 - Aug 31, 2009
Aug 17 - Aug 24, 2009
Aug 10 - Aug 17, 2009
Aug 3 - Aug 10, 2009
Jul 27 - Aug 3, 2009
Jul 20 - Jul 27, 2009
Jul 13 - Jul 20, 2009
Jul 6 - Jul 13, 2009
Jun 29 - Jul 6, 2009
Jun 22 - Jun 29, 2009
Jun 15 - Jun 22, 2009
Jun 8 - Jun 15, 2009
Jun 1 - Jun 8, 2009
May 25 - Jun 1, 2009
May 18 - May 25, 2009
May 11 - May 18, 2009
May 4 - May 11, 2009
Apr 27 - May 4, 2009
Apr 20 - Apr 27, 2009
Apr 13 - Apr 20, 2009
Apr 6 - Apr 13, 2009
Mar 30 - Apr 6, 2009
Mar 23 - Mar 30, 2009
Mar 16 - Mar 23, 2009
Mar 9 - Mar 16, 2009
Mar 1 - Mar 9, 2009
Feb 22 - Mar 1, 2009
Feb 15 - Feb 22, 2009
Feb 8 - Feb 15, 2009
Feb 1 - Feb 8, 2009
Jan 25 - Feb 1, 2009
Jan 18 - Jan 25, 2009
Jan 11 - Jan 18, 2009
Jan 4 - Jan 11, 2009
Dec 28 - Jan 4, 2009
Dec 21 - Dec 28, 2008
Dec 14 - Dec 21, 2008
Dec 7 - Dec 14, 2008
Nov 30 - Dec 7, 2008
Nov 23 - Nov 30, 2008
Nov 16 - Nov 23, 2008
Nov 9 - Nov 16, 2008
Nov 2 - Nov 9, 2008
Oct 27 - Nov 2, 2008
Oct 20 - Oct 27, 2008
Oct 13 - Oct 20, 2008
Oct 6 - Oct 13, 2008
Sep 29 - Oct 6, 2008
Sep 22 - Sep 29, 2008
Sep 15 - Sep 22, 2008
Sep 8 - Sep 15, 2008
Sep 1 - Sep 8, 2008
Aug 25 - Sep 1, 2008
Aug 18 - Aug 25, 2008
Aug 11 - Aug 18, 2008
Aug 4 - Aug 11, 2008
Jul 28 - Aug 4, 2008
Jul 21 - Jul 28, 2008
Jul 14 - Jul 21, 2008
Jul 7 - Jul 14, 2008
Jun 30 - Jul 7, 2008
Jun 23 - Jun 30, 2008
Jun 16 - Jun 23, 2008
Jun 9 - Jun 16, 2008
Jun 2 - Jun 9, 2008
May 26 - Jun 2, 2008
May 19 - May 26, 2008
May 12 - May 19, 2008
May 5 - May 12, 2008
Apr 28 - May 5, 2008
Apr 21 - Apr 28, 2008
Apr 14 - Apr 21, 2008
Apr 7 - Apr 14, 2008
Mar 31 - Apr 7, 2008
Mar 24 - Mar 31, 2008
Mar 17 - Mar 24, 2008
Mar 10 - Mar 17, 2008
Mar 2 - Mar 10, 2008
Feb 24 - Mar 2, 2008
Feb 17 - Feb 24, 2008
Feb 10 - Feb 17, 2008
Feb 3 - Feb 10, 2008
Jan 27 - Feb 3, 2008
Jan 20 - Jan 27, 2008
Jan 13 - Jan 20, 2008
Jan 6 - Jan 13, 2008
Dec 30 - Jan 6, 2008
Dec 23 - Dec 30, 2007
Dec 16 - Dec 23, 2007
Dec 9 - Dec 16, 2007
Dec 2 - Dec 9, 2007
DocWatch




Mon, Jan 4, 2016


from Washington Post:


Wind, solar power soaring in spite of bargain prices for fossil fuels
Wind and solar power appear set for a record-breaking year in 2016 as a clean-energy construction boom gains momentum in spite of a global glut of cheap fossil fuels.... Energy analysts say the boom is being spurred in part by improved technology, which has made wind and solar more competitive with fossil fuels in many regions. But equally important, experts say, is better access to financing, as major Wall Street investment houses adopt a more bullish posture toward an industry that was once considered financially risky. In November, Goldman Sachs announced it was quadrupling its investments in renewables to $150 billion. ...



Mon, Jun 29, 2015


from London Guardian:


Dalai Lama tells Glastonbury of the need to speak out on climate change
The Dalai Lama has endorsed the pope's radical message on climate change and called on fellow religious leaders to "speak out about current affairs which affect the future of mankind"... The Dalai Lama, who will turn 80 next Monday, called for more pressure to be put on international governments to stop the burning of fossil fuels and mass deforestation and invest more in green energy sources. ...



Wed, Jun 10, 2015


from London Guardian:


Record boost in new solar power continues massive industry growth


A record amount of solar power was added to the world's grids in 2014, pushing total cumulative capacity to 100 times the level it was in 2000. Around 40GW of solar power was installed last year, meaning there is now a total of 178GW to meet world electricity demand, prompting renewable energy associations to claim that a tipping point has been reached that will allow rapid acceleration of the technology. ...




Wed, Jun 10, 2015


from Climate Progress:


New Report Shows EPA'S Proposed Carbon Regulations Will Create Tens Of Thousands Of Jobs


By 2020, the Environmental Protection Agency's (EPA) proposed Clean Power Plan will create nearly 100,000 more jobs than are lost, according to a new report from the Economic Policy Institute, a non-partisan think tank. The report's initial estimates are higher than some similar studies; however, the institute found that the job impacts of the Clean Power Plan, which limits carbon emissions from power plants, would not last, and would become "almost completely insignificant by 2030." ...




Wed, Jan 14, 2015


from Cleveland Plain Dealer:


Ohio renewable energy policies spurred growth, now driving away business, report says
Ohio's renewable energy policies sparked tremendous investment in the industry, but recent moves by state lawmakers have slowed that growth and threaten its future, according to a report released Tuesday. Ohio was No. 13 in the country for new capacity and private investment in wind at the end of 2012, according to the Pew report. However, new investment halted in 2013 because of "uncertainty" created by legislative debate over Ohio's renewable energy standards and the expiration of a federal production tax credit, according to the report. ...



Fri, Dec 12, 2014


from Midwest Energy News:


Minnesota will 'get the ball rolling' on community solar today
Expectations are high today as Minnesota's largest utility begins accepting applications for community solar projects at 9 a.m. today. It's anyone guess show many solar garden developers will submit on the first day of business for Xcel Energy's Solar Rewards Community program. Some developers have already marketed and sold out projects that have been not formally approved... Community gardens allow customers to buy panels or subscriptions from developers who manage and operate the systems. Customers can buy up to 120 percent of their energy needs, or as little as one panel. They receive a credit on their utility bills based on the output of their panels. ...



Mon, Dec 1, 2014


from Globe and Mail:


China at forefront of clean-energy market
China has emerged as the leader in the race to dominate the fast-growing, global clean-energy market, an economic strategy that promises to deliver huge dividends as world governments work toward an agreement to rein in greenhouse gases in the battle against climate change. China is leaving its competitors in its wake as all countries look to gain advantage in the emerging low-carbon economy, according to new analysis by Ottawa consultant Céline Bak.... In each case, China saw stunning growth. Its sales of renewable energy technology grew to nearly $120-billion (U.S.) last year from just $20-billion in 2003. American exports in that renewable energy category grew to $45-billion from $25-billion. ...



Mon, Nov 24, 2014


from New York Times:


Solar and Wind Energy Start to Win on Price vs. Conventional Fuels
For the solar and wind industries in the United States, it has been a long-held dream: to produce energy at a cost equal to conventional sources like coal and natural gas. That day appears to be dawning. The cost of providing electricity from wind and solar power plants has plummeted over the last five years, so much so that in some markets renewable generation is now cheaper than coal or natural gas. ...



Wed, Nov 12, 2014


from New York Times:


U.S. and China Reach Climate Accord After Months of Talks
BEIJING -- China and the United States made common cause on Wednesday against the threat of climate change, staking out an ambitious joint plan to curb carbon emissions as a way to spur nations around the world to make their own cuts in greenhouse gases. The landmark agreement, jointly announced here by President Obama and President Xi Jinping, includes new targets for carbon emissions reductions by the United States and a first-ever commitment by China to stop its emissions from growing by 2030... A climate deal between China and the United States, the world's No. 1 and No. 2 carbon polluters, is viewed as essential to concluding a new global accord. ...



Mon, Oct 13, 2014


from Des Moines Register:


MidAmerican expands Iowa wind foothold
Iowa's reputation as a leader in wind energy production got another boost Friday when MidAmerican Energy announced plans to invest an additional $280 million in the renewable energy. The Des Moines-based utility will add 67 wind turbines at two western Iowa locations... Iowa is one of the leading states in the production of wind energy. More than 27 percent of the state's energy comes from wind, the highest state percentage in the nation, according to a 2014 report by the American Wind Energy Association. ...



Mon, Oct 13, 2014


from InsideClimate News:


Shift to Low-Carbon Economy Could Free Up $1.8 Trillion, Study Says


A pair of new studies are part of a growing international effort to assess the costs and benefits of moving on from burning fossil fuels to clean energy.... One report finds that ridding our electricity and transportation systems of carbon could free up trillions of dollars for investment in green energy. Decarbonizing the electricity system, it finds, would save $1.8 trillion over the coming two decades by avoiding the high operating costs of using fossil fuels--coal and natural gas--to generate power. The lower operating costs of wind and solar electricity would offset the higher financing costs of renewables, as well as the write-offs of existing assets like coal plants that would have to be shut down. ...




Wed, Oct 8, 2014


from Associated Press:


School's solar water-heating system gives students real-life lessons in energy conservation
An Indian Creek High School science teacher couldn't have asked for a more timely lesson to be placed down the hall from his classroom. Tracy Hunter teaches his 10th-grade environmental science students about energy conservation and alternative energy systems. A prime example of both was just installed at the high school: a solar water-heating system that can save the school as much as $1,500 per month on its heating bill. ...



Mon, Sep 22, 2014


from E&E Publishing:


U.S. schools quickly climbing learning curve in solar power
America's K-12 schools are among the fastest adopters of solar power in the United States, with an estimated 3,000 new solar installations coming online between 2008 and 2012, a fivefold increase, according to a new study from the Solar Foundation and the Solar Energy Industries Association. The output from today's 3,752 solar-equipped schools is on the order of 490 megawatts, enough to power tens of thousands of classrooms while offsetting nearly 443,000 metric tons of carbon dioxide emissions annually, according to the solar organizations, whose findings were published yesterday in a nationwide survey. Moreover, the findings suggest that schools and school systems have shaved millions of dollars from their utility bills by installing solar panels, allowing for greater investment in textbooks, teachers and educational programs. ...






Want more context?


Try reading our book FREE online:
Humoring the Horror of the Converging Emergencies!
More fun than a barrel of jellyfish!
Wed, Sep 17, 2014


from Reuters:


Slowing climate change makes economic sense; cities to lead-study
Investments to help fight climate change can also spur economic growth, rather than slow it as widely feared, but time is running short for a trillion-dollar shift to transform cities and energy use, an international report said on Tuesday. The study, by former heads of government, business leaders, economists and other experts, said the next 15 years were critical for a bigger shift to clean energies from fossil fuels to combat global warming and cut health bills from pollution... Unlike past climate change studies which have focused on the risks of inaction, the report seeks to show economic benefits of investments which could also help the environment... ...



Thu, Aug 28, 2014


from Earth Policy Institute:


Geothermal Power Approaches 12,000 Megawatts Worldwide
In 2013, world geothermal electricity-generating capacity grew 3 percent to top 11,700 megawatts across 24 countries. Although some other renewable energy technologies are seeing much faster growth -- wind power has expanded 21 percent per year since 2008, for example, while solar power has grown at a blistering 53 percent annual rate -- this was geothermal's best year since the 2007-08 financial crisis. ...



Wed, Aug 20, 2014


from CNET:


Microsoft aims to be greener and drops ALEC membership
Microsoft announced Tuesday that it's cutting ties with the American Legislative Exchange Council, a conservative public-policy lobbying group. It appears this decision was made due to ALEC's lobbing efforts to block the development of renewable energy. Microsoft had previously been a member of ALEC's Communications and Technology Task Force. In a statement, the company said it has halted all participation in this group.... Microsoft's decision comes on the heels of other major corporations dropping membership with ALEC, including Coca-Cola, General Motors, Bank of America, and Proctor & Gamble. Microsoft co-founder Bill Gates stopped financially supporting ALEC in 2012. ...



Thu, Aug 7, 2014


from Holland Sentinel:


GVSU's MAREC incubator develops commercial-scale solar technology
The company that developed a solar energy panel that addresses one of the major limitations of solar energy has developed a commercial-scale version at Grand Valley State University's Michigan Alternative and Renewable Energy Center, according to an Aug. 6 news release. Solar24, introduced in October 2013 by MAREC incubator client Energy Partners, is a device that collects solar energy during daylight hours, storing it in a built-in, lithium-ion battery pack that allows it to discharge energy 24 hours a day, unlike traditional solar panels. ...



Wed, Jul 30, 2014


from Climate Progress:


Legislators, Corporations Gather For Secret Meeting Against Clean Energy And You're Not Invited
...Going into their annual meeting in Dallas, Texas on Wednesday, ALEC -- the secretive organization that brings together conservative politicians and major corporate interests -- is looking to recalibrate their approach to repealing or obstructing a range of clean energy initiatives after a year of state-level defeats. The 40-year-old group, which has been pushing a corporate-backed, free market-driven agenda for decades, is beholden to a number of utilities and fossil fuel companies that bankroll them and they are expected to show results. At the same time, with renewable energy gaining momentum across the country and homeowners increasingly eager to get in on the rapid growth and falling prices, ALEC risks alienating itself from the public yet again. ...



Mon, Jul 28, 2014


from Minnesota Public Radio:


Dayton calls for eliminating coal from Minnesota's energy production


Gov. Mark Dayton today challenged a group of energy policy and business leaders to figure out a way for Minnesota to eliminate coal from the state's energy production. Dayton, who has spoken of his aim to eliminate coal before, said it's time to start talking details so that Minnesota could lead the nation. "Tell us what a timeline would look like, what has to happen for that timeline to be met and what kind of incentives or inducements do we need to provide to make that happen," he said. ...




Tue, Jul 8, 2014


from Midwest Energy News:


Cincinnati Zoo spotlights solar energy
A giant solar panel canopy is exceeding expectations by cutting electricity costs for the Cincinnati Zoo & Botanical Garden. At the same time, 1.5 million visitors each year get an up-close look at clean energy. The 6,400-panel solar array covers most of the zoo's Vine Street parking lot. At peak operation, it supplies roughly 20 percent of the Ohio zoo's electricity. As a bonus, the array shades visitors' cars on hot summer days. ...



Fri, May 30, 2014


from Columbus Dispatch:


Kasich agrees to sign bill revamping green-energy requirements
Gov. John Kasich plans to sign a controversial pullback on renewable-energy rules that passed the Ohio House yesterday... The bill passed the House 53-38, overcoming opposition from nearly all Democrats and some Republicans who said the measure will lead to job losses and an increase in air pollution.... Senate Bill 310 is a two-year freeze on standards that apply to electricity utilities for renewable energy and energy efficiency. It also makes major changes to the rules when they resume in 2017, ending a requirement that utilities purchase half of their renewable energy from within the state and expanding the types of projects that count as energy efficiency. ...



Mon, May 5, 2014


from Climate Central:


Dam It: Feds Say U.S. Can Double Hydropower
The Grand Canyon was once targeted as a major dam site by the federal government, a project eventually scuttled after widespread protest. Nobody is revisiting the idea of a dam there, but a new U.S. Department of Energy report shows that the Grand Canyon and other major gorges and rivers across the U.S. may be ideal for hydropower development... urrently, hydropower totals 7 percent of total U.S. electric power production, and full build-out of all the sites that would total 65 GW of capacity would nearly double total U.S. hydropower generation, according to the DOE... While it is highly unlikely that the U.S. would ever fully build out its full hydropower potential becuase of high regulatory hurdles and the environmental consequences of damming or diverting water from rivers or expanding existing hydropower facilities, the DOE is suggesting that at least some development will help reduce reliance on fossil fuels for electric power generation. ...



Tue, Apr 29, 2014


from University of Illinois College of Engineering:


Multilayer, microscale solar cells enable ultrahigh efficiency power generation
A printing approach allows manipulation of ultrathin, small semiconductor elements that can be stacked on top of one another to yield an unusual type of solar cell capable of operating across the entire solar spectrum at exceptionally high efficiency. ...



Tue, Apr 29, 2014


from Bloomberg:


GE Plans to Invest $1 Billion Annual on Solar, Wind Farms


General Electric Co.'s (GE) Energy Financial Services unit plans to invest more than $1 billion a year on renewable-power projects. That will build upon the $10 billion that GE has already invested in 17 gigawatts of mostly wind and solar plants since forming the unit in 2006, said EFS Chief Executive Officer David Nason. Those plants help avert 26 million tons of greenhouse-gas emissions annually, the equivalent of 5.6 million cars. ...




Fri, Apr 25, 2014


from Scientific American:


Solar Power Grows 400 Percent in Only 4 Years


Driven by an explosion in photovoltaics, the U.S. solar sector has emerged "from a relatively small contributor to the nation's total electric capacity into a one of comparative significance," the Energy Information Administration reported this week in its latest Electricity Monthly Update. Since 2010, EIA said, U.S. solar capacity increased 418 percent from 2,326 megawatts, accounting for 0.2 percent of total U.S. electric generation, to today's 12,057 MW, or 1.13 percent of U.S. generation. ...




Tue, Apr 22, 2014


from Green Bay Press Gazette:


Sisters going solar: Green Bay convent taps into alternative energy
A religious community on Green Bay's north side is going green in a big way. The Sisters of St. Francis of the Holy Cross has launched construction of a 400-panel solar energy installation believed to be one of the largest such systems in Wisconsin. Located near Nicolet Drive and Church Road, the alternative energy system is designed to generate enough electricity to power about a dozen average-sized homes. The Sisters of St. Francis plan to harness the power to reduce energy costs in their nearby convent, creating savings projected to surpass $500,000 over the next 20-plus years. ...




You're still reading! Good for you!
You really should read our short, funny, frightening book FREE online (or buy a print copy):
Humoring the Horror of the Converging Emergencies!
We've been quipping this stuff for more than 30 months! Every day!
Which might explain why we don't get invited to parties anymore.
Fri, Apr 11, 2014


from Midwest Energy News:


Hearings begin today in latest push against Ohio energy laws
Hearings begin today on an Ohio bill that would cancel requirements for additional renewable energy and energy efficiency after 2014. Senate Bill 310 would freeze Ohio's renewable and alternative energy requirements at 2014 levels. Those levels are about one-tenth of the current law's target of 25 percent by 2025. Energy efficiency requirements would stay at the 2014 level of 4.2 percent. Current law calls for a 22 percent cumulative reduction in retail electricity sales by 2025. That's about five times as much as the 2014 levels. ...



Fri, Apr 11, 2014


from Midwest Energy News:


Combined heat and power has promise, faces hurdles in Ohio
Ohio businesses can achieve high energy efficiency and save huge amounts of money with combined heat and power (CHP), say industry leaders who attended an Energy Ohio Network program on Wednesday. However, speakers and program attendees say, Ohio's regulatory and legislative landscape have made it harder for businesses to reap those benefits.... Meanwhile, the Ohio Senate's Public Utilities Committee continued hearings on Senate Bill 310. That bill would cancel any additional energy efficiency targets after 2014. If enacted, the bill would eliminate another potential benefit for CHP. ...



Fri, Apr 11, 2014


from Chicago Tribune:


Ikea investing in Illinois wind farm
Home goods giant Ikea is building a wind farm in downstate Illinois large enough to ensure that its stores will never have to buy a single kilowatt of power again.... With the project, Ikea's first wind investment in the U.S., the company is among a growing number of companies taking care of their energy needs by buying or investing in power produced by the wind and sun. Microsoft announced late last year it would purchase power from a 55 turbine wind farm in Texas. At the same time, Facebook announced it would power its new Iowa data center using wind energy from a wind farm MidAmerican Energy is constructing in the state. Over the last few years, Google has been ticking up its wind power purchases and investing in wind projects in Iowa, Oklahoma and Texas. The American Wind Energy Association credits big box retailer Wal-Mart Stores Inc. with starting the trend in 2008 when it made a substantial purchase of wind energy from a Duke Energy-owned wind farm in Texas. ...



Wed, Apr 9, 2014


from Forbes:


Some Environmentalists Want To Save Utilities From Death Spiral
...utility experts can see the end times for the business model of the old power companies. But the old power companies can remain useful, said Becky Stanfield, deputy director for policy for the Midwest Region of the National Resources Defense Council, if they adapt to changing times...The "death spiral" refers to a highly anticipated scenario in which the utilities' wealthiest customers increasingly adopt rooftop solar systems, as solar systems continue to drop in price. That shifts more of the burden of paying for grid infrastructure onto the utilities' remaining customers, making solar more attractive to them as well....the regulatory structure is partly to blame, because it treats utilities like commodity merchants--the more electricity they sell, the more money they make. That structure discourages efficiency, discourages distributed generation, discourages cooperation with customers. ...



Tue, Apr 8, 2014


from The Mining Journal:


Conservatives focus on clean energy
Conservative political beliefs and energy efficiency don't have to be mutually exclusive. Larry Ward, executive director of the newly formed Michigan Conservative Energy Forum, spoke to the Northern Michigan University College Republicans, which hosted a discussion on energy policy and national security at NMU's Mead Auditorium. The discussion came on the heels of Gov. Rick Snyder's December energy announcement in which he called for transitioning from coal to clean energy sources, making electricity rates more affordable and eliminating energy waste. ...



Fri, Apr 4, 2014


from Des Moines Register:


Iowa View: From wind to solar, clean power is good for Iowa
Saving money on bills, creating jobs and boosting the economy: That's what's been happening across Iowa as our state has embraced wind power to become a national leader in a fast-growing slice of the energy sector. Now we have a chance to do it again, this time with solar power. Clean local power is something all kinds of Iowans can agree on -- families, farmers and businesspeople; rural residents and city dwellers; even Republicans and Democrats. ...



Sat, Mar 29, 2014


from Fuel Fix:


New US wind power installations plummet
U.S. investors in wind-generated power nearly abandoned the business last year as Congress let lucrative tax credits for wind projects tumble away, according to a new report. New installations of U.S. wind projects fell 93 percent in 2013, measured by power generation capacity. New wind power installations had climbed to a record 13,100 megawatts the year before, Navigant Research reported. One megawatt is enough to power 500 Texas homes in normal weather. Financiers yanked much of their backing last year after legislative deadlines passed and it was too late for the $2 billion tax credit to bolster investments in wind installations. ...



Tue, Mar 4, 2014


from E&E Publishing:


Batteries combined with rooftop solar may speed grid's 'death spiral' -- report
A new study estimates that cheap batteries paired with rooftop solar panels is a new sort of threat to the traditional utility business model, hastening the day when on-site power is cheaper than grid power and utilities struggle to pay off the power plants and transmission lines they've already bought. By as soon as 2020, the report asserts, tens of millions of businesses and homeowners in California and New York may be able to combine solar panels, batteries and sometimes a backup diesel generator to get local electricity cheaper than that from the grid. Much of the rest of the country may be able to do the same by the 2030s, it states. ...



Mon, Mar 3, 2014


from Sioux City Journal:


HARVESTING THE WIND


...Lately, the vast wind resource has turned the rural Northwest Iowa county into a hotbed of economic activity. A bevy of companies are moving ahead with large-scale projects that would harness and export the renewable energy to more populated regions. The undertakings are projected to spur hundreds of millions of dollars in investment and create thousands of temporary construction jobs and hundreds of permanent jobs, as well as fill local tax coffers and grow communities that have seen an exodus in population in recent decades. ...




Wed, Feb 12, 2014


from MLive.com:


Ann Arbor schools declines city's proposal for $1.4M wind turbine at Pioneer High
Ann Arbor Public Schools will not give its consent to a city proposal to install a wind turbine at Pioneer High School. Superintendent Jeanice Swift informed Ann Arbor City Administrator Steve Powers of her decision in a letter, citing several concerns that prompted her to decline to participate in the project any further... [district spokeswoman Liz Margolis] said the factor that pushed the district to decline the proposal was the potential "ice throw" from the wind turbine blades... ...



Tue, Jan 14, 2014


from E&E Publishing:


Coal-dependent Mich. ready to make the switch
If there is a "war on coal" being waged in the United States, then there's a new and somewhat surprising recruit in Michigan Gov. Rick Snyder. The moderate Republican and former venture capitalist stunned some observers last month when he unveiled a four-part energy strategy for the state through 2025, the first tenet of which is to replace coal-fired power plants with natural gas and renewables. He cited both economic and environmental benefits. ...



Thu, Jan 9, 2014


from Nature:


Cheap battery stores energy for a rainy day
Power harvested from the Sun and wind is pouring into electricity grids by the gigawatt. That makes it ever more important to find an efficient and convenient way to store renewable energy for those times when the breeze dies or the skies cloud over. "Now we have a good chance of solving that problem," says Michael Aziz, a materials scientist at Harvard University in Cambridge, Massachusetts. His solution is a flow battery that packs a high energy density with no need for the expensive metals found in other models... The big advantage of flow batteries is that the chemicals can be stored in tanks outside the battery assembly. Increasing capacity is simply a matter of building larger tanks, making flow batteries particularly suitable for large-scale energy storage. ...



Wed, Jan 8, 2014


from Midwest Energy News:


Midwest might be prime real estate for airborne wind power
A weather phenomenon that's feared by conventional wind farm operators could make the Great Plains an ideal location to tether airborne wind turbines. Airborne wind turbines are a relatively new concept in which devices resembling blimps or gliders generate electricity as they are flown like kites in the lower atmosphere.... University of Delaware wind power researcher Cristina Archer ... recently mapped the presence of something called "wind speed maxima," strong currents of wind that resemble the jet stream but occur at much lower altitudes. "They are much more common than we thought before. We were so suprised," Archer said. Wind speed maxima exist above about a third of the planet, mostly in the tropics and largely over water. Archer's maps also show a large thumb extending over the Great Plains. ...



Wed, Jan 8, 2014


from Minneapolis Star Tribune:


Massive solar plan for Minnesota wins bid over gas
Minnesota soon could see at least a sevenfold expansion of solar power. In an unprecedented ruling, a judge reviewing whether Xcel Energy should invest in new natural gas generators vs. large solar power arrays concluded Tuesday that solar is a better deal. ...



Mon, Dec 30, 2013


from New York Times:


New Energy Struggles on Its Way to Markets
To stave off climate change, sources of electricity that do not emit carbon will have to replace the ones that do. But at the moment, two of those largest sources, nuclear and wind power, are trying to kill each other off. In the electricity market, both are squeezed by pressure from natural gas, which provides some carbon reductions compared with coal but will not bring the country anywhere near its goal for reducing greenhouse gas emissions. Natural gas has a carbon footprint that is at least three times as large as that goal. Energy companies announced this year that five nuclear reactors would be closing or not reopening, and the owners blamed competition from natural gas and wind. In the Pacific Northwest, wind and hydroelectricity -- neither of which produce carbon -- are sparring to push each other off the regional power grid. ...



Wed, Dec 18, 2013


from MLive.com:


Michigan conservatives launch renewable energy group
Several Republican leaders have formed a conservative group aimed at promoting renewable energy in Michigan. The Michigan Conservative Energy Forum will push the state to reduce its dependence on coal and increase investment in renewable energy and energy efficiency programs. The announcement comes two days before Gov. Rick Snyder is scheduled to conduct a roundtable discussion on the future of Michigan's energy policy. "For too long, we have allowed the energy discourse to be dominated by the left," said Larry Ward, former political director for the Michigan Republican Party and executive director of the forum. ...



Mon, Dec 16, 2013


from Bloomberg News:


Buffett's MidAmerican Awards Siemens Biggest Wind-Turbine Order
MidAmerican Energy Holdings Co., the power unit of Warren Buffett's Berkshire Hathaway Inc. (A:US), agreed to buy wind turbines valued at more than $1 billion from Siemens AG (SIE) for five projects in Iowa, in the supplier's biggest order to date for land-based wind equipment. Siemens will provide 448 of its 2.3-megawatt turbines with total capacity of almost 1,050 megawatts, enough to power about 320,000 households... "The U.S. is leading the way toward grid parity," Tacke said, the point when the price for power from renewable sources becomes competitive with conventional sources of energy such as natural gas and coal. "The industry needs volume and these large orders help drive down the costs of wind power." ...



Wed, Dec 11, 2013


from The Hill:


Report: US solar installations skyrocket
More American homes installed solar panels in the third quarter of this year than ever before, with 52 percent more going on line than in the same period last year, according to a new report. The report, from GTM Research and the Solar Energy Industries Association, finds that 31,000 American homes installed solar panels in the third quarter. Overall, the U.S. installed 930 megawatts worth of solar panels, up 35 percent from the same time last year. The U.S. is expected to install more solar panels than world leader Germany for the first time in 15 years, the report finds. ...



Thu, Dec 5, 2013


from London Guardian:


ALEC calls for penalties on 'freerider' homeowners in assault on clean energy
An alliance of corporations and conservative activists is mobilising to penalise homeowners who install their own solar panels -- casting them as "freeriders" -- in a sweeping new offensive against renewable energy, the Guardian has learned. Over the coming year, the American Legislative Exchange Council (Alec) will promote legislation with goals ranging from penalising individual homeowners and weakening state clean energy regulations, to blocking the Environmental Protection Agency, which is Barack Obama's main channel for climate action. ...



Mon, Dec 2, 2013


from Quartz:


The US has 43 nuclear power plants' worth of solar energy in the pipeline
The boom in solar energy in the US in recent years? You haven't seen anything yet. The pipeline of photovoltaic projects has grown 7 percent over the past 12 months and now stands at 2,400 solar installations that would generate 43,000 megawatts (MW), according to a report released today by market research firm NPD Solarbuzz. If all these projects are built, their peak electricity output would be equivalent to that of 43 big nuclear power plants, and enough to keep the lights on in six million American homes. Only 8.5 percent of the pipeline is currently being installed, with most of it still in the planning stages. Some projects will inevitably get canceled or fail to raise financing... But there's reason to believe that a good chunk of these solar power plants and rooftop installations will get built over the next two years. That's because a crucial US tax break for renewable energy projects is set to fall from 30 percent to 10 percent at the end of 2016. ...



Mon, Dec 2, 2013


from Politico:


A green movement of all stripes
In Appalachia, greens are banding together with the Tennessee Conservative Union to oppose mountaintop mining. In Georgia, the Sierra Club and Atlanta's tea party have formed a Green Tea Coalition that is demanding a bigger role for solar power in the state's energy market. Elsewhere, veterans of the George W. Bush administration are working with the Environmental Defense Fund on market-based ideas for protecting endangered species... some activists -- particularly outside the Beltway -- see potential for the kinds of coalitions that used to get big things done, back in the days when Theodore Roosevelt was creating national parks and George H.W. Bush's administration was taking on acid rain. ...



Tue, Nov 26, 2013


from GreenTech Media:


Wind Picks Up as Coal Declines in the Midwest
... About a decade ago, coal supplied nearly 80 percent of electricity in the central United States. The figure is now dipping closer to 60 percent. That is still far higher than the national average, where coal accounts for slightly less than half of all generation. Like other regions of the U.S., cheap natural gas generation is mostly taking the place of coal. But non-hydro renewables, primarily wind, are also making a significant dent. The low cost of wind and natural gas has begun to make a dent in coal's dominance and driven down wholesale power prices in the middle of the country, according to the EIA [Energy Information Administration]. ...



Mon, Nov 25, 2013


from Inderscience:


Power Boosting Self-Cleaning Solar Panels
High-power, self-cleaning solar panels might be coming soon to a roof near you. There are two obvious problems with photovoltaic cells, solar panels. First, they are very shiny and so a lot of the incident sunlight is simply reflected back into the sky rather than being converted into electricity. Secondly, they get dirty with dust and debris caught on the wind and residues left behind by rain and birds. Now, research published in the International Journal of Nanomanufacturing suggests that it might be possible to add a nanoscopic relief pattern to the surface of solar cells that makes them non-reflective significantly boosting efficiency and at the same time making them highly non-stick and self-cleaning. ...



Sat, Nov 23, 2013


from Denver Post:


Wind and solar were the fastest growing sources for electricity generation in 2012
Wind and solar were the fastest growing technologies for electricity generation in 2012, according to the National Renewable Energy Laboratory. Wind capacity grew 28 percent to 60 Gigawatts in 2012 and photovoltaic panels were up 83 percent to 7.3 GWs compared to 2011.... Between 2008 and 2012, the United States doubled renewable electricity generation from a combination of wind, solar and geothermal technologies. ...



Sat, Nov 23, 2013


from Associated Press:


In first case of its kind, power company pleads guilty to killing eagles at wind farms
A major U.S. power company has pleaded guilty to killing eagles and other birds at two Wyoming wind farms as part of the first enforcement of environmental laws protecting birds against wind energy facilities. Under the settlement Friday, North Carolina-based Duke Energy Corp. and its renewable energy arm agreed to pay $1 million. Much of the money will go toward conservation efforts. The company pleaded guilty to killing 14 eagles and 149 other birds at two wind farms outside Casper, Wyo., from 2009 to 2013. ...



Sat, Nov 23, 2013


from New Republic:


A War Over Solar Power Is Raging Within the GOP
hese days Barry Goldwater, Jr. is on an unlikely crusade. In March, the former California Republican congressman founded Tell Utilities Solar Won't Be Killed, or TUSK, after Arizona's largest electric utility proposed a hefty new fee on solar customers and a plan to lower net metering rates, which dictate how much electric utilities pay solar customers for excess energy sold back to the grid. "Republicans want the freedom to make the best choice," Goldwater said in a statement on TUSK's website. So he cobbled together a ragtag coalition of libertarian-minded conservatives, solar industry advocates, and business groups to wage a colorful guerrilla campaign. In the past few months, TUSK has run ads attacking the electric utility on conservative talk radio and the Drudge Report... "Solar power is philosophically consistent with the Republican Party," [Republican public relations consultant Jason] Rose added. "If you're going to be for healthcare choice and school choice, how can you not be for energy choice? Conservatives, overwhelmingly, get that. If the Republican Party stops standing for the empowerment of the individual, what does it stand for?" ...



Fri, Nov 15, 2013


from Midwest Energy News:


Wisconsin bill would grant wide latitude to sue wind farms
Wisconsin legislators are scheduled to take up a bill next week that would make it easier for people to sue for perceived health symptoms and property value impacts they attribute to wind turbines. Under the proposal, anyone living within 1.5 miles of a wind turbine could sue for damages related to physical or emotional suffering, loss of property value, moving expenses, or lost profits, and the wind farm owner or operator would be forced to pick up the tab for the plaintiffs' attorney fees... Opponents say the bill (SB167), if passed, would effectively put an end to wind development in Wisconsin and potentially drive up electricity rates in the state. ...



Thu, Nov 7, 2013


from Stanford University:


The world can be powered by alternative energy, using today's technology, in 20-40 years, says Stanford researcher Mark Z. Jacobson
A new study - co-authored by Stanford researcher Mark Z. Jacobson and UC-Davis researcher Mark A. Delucchi - analyzing what is needed to convert the world's energy supplies to clean and sustainable sources says that it can be done with today's technology at costs roughly comparable to conventional energy. But converting will be a massive undertaking on the scale of the moon landings. What is needed most is the societal and political will to make it happen.... The world they envision would run largely on electricity. Their plan calls for using wind, water and solar energy to generate power, with wind and solar power contributing 90 percent of the needed energy. Geothermal and hydroelectric sources would each contribute about 4 percent in their plan (70 percent of the hydroelectric is already in place), with the remaining 2 percent from wave and tidal power. ...



Tue, Nov 5, 2013


from Politico:


Wind tax credit could take a big hit in tax battle


As Congress works on a tax reform package that could take months to complete, it's looking increasingly likely that the production tax credit, a key wind industry lifeline, will expire shortly after the end of the year -- at least temporarily. That expiration could hurt the wind industry, which saw construction of new wind projects grind to a virtual halt this year amid uncertainty over the subsidy. The production tax credit gives wind power owners a tax credit of 2.3 cents for each kilowatt-hour of electricity they produce. ...




Mon, Oct 21, 2013


from Indianapolis Star:


Solar farm at Indianapolis International Airport is soaking up the sun
A 44,000-panel solar farm at Indianapolis International Airport has started soaking up sun rays and delivering usable electricity. Airport and business officials Friday commissioned the $35 million to $40 million installation, which ranks as the largest airport-based solar farm in the country. The airport expects to collect land rent of about $315,000 a year from the privately developed solar farm, which sits on 75 acres at the main airport exit off I-70. It will generate 12.5 megawatts of DCpower, enough to supply the electrical needs of about 1,800 average-sized houses. ...



Thu, Oct 17, 2013


from Columbus Business First:


AEP takes coal "out of the picture" as it plans for future
American Electric Power Company Inc. CEO Nick Akins shared his vision for where the Columbus-based utility is headed Wednesday, and his priority list didn't include coal, AEP's traditional go-to fuel source for its power plants. "We see the future for us being natural gas, energy efficiency, smart-grid activities and renewables," he said during a Columbus Metropolitan Club program. Akins didn't seem happy about leaving coal off the list, but he said it is being "taken out of the picture" as a fuel for power plants because of federal air quality regulations, especially proposed rules on carbon dioxide emissions. ...



Sat, Oct 5, 2013


from University of Alberta:


An important step toward cheap spray-on solar cells
University of Alberta researchers have found that abundant materials in the Earth's crust can be used to make inexpensive and easily manufactured nanoparticle-based solar cells. The discovery, several years in the making, is an important step forward in making solar power more accessible to parts of the world that are off the traditional electricity grid or face high power costs, such as the Canadian North, said researcher Jillian Buriak, a chemistry professor and senior research officer of the National Institute for Nanotechnology based on the U of A campus. Buriak and her team have designed nanoparticles that absorb light and conduct electricity from two very common elements: phosphorus and zinc. Both materials are more plentiful than scarce materials such as cadmium and are free from manufacturing restrictions imposed on lead-based nanoparticles. ...



Thu, Sep 26, 2013


from Treehugger:


Dutch wind turbine crowdfunded in just 13 hours


In what is being claimed as a "new world record for crowdfunding", all 6,648 shares of electricity from a Vestas wind turbine were sold to 1700 Dutch householders at €200 per share, raising about 1.3 million Euros in just 13 hours. Windcentrale, a Dutch company specializing in cooperative wind turbine purchases, put together the deal, which will net each share about 500 kWh of clean electricity per year.... ...




Tue, Sep 10, 2013


from San Francisco Chronicle:


Cap and trade may be hurt as emissions drop off
California's new cap-and-trade system for cutting greenhouse gas emissions may soon face a paradoxical problem - emissions that are falling faster than expected. A report issued Monday argues that California's emissions are already dropping, undercut by a sluggish economy and the state's growing use of renewable power. That may sound like cause for celebration. But it's a problem for cap and trade.... But California's production of carbon dioxide and other greenhouse gases is already lower than the cap for 2015... ...



Tue, Sep 10, 2013


from CleanTechnica:


Army Adds Wind Power To $7 Billion Renewable Energy Buy
The US Army Corps of Engineers has just announced that it has awarded contracts to 17 private companies to build wind turbines on Department of Defense facilities around the country. It's the third in a series of four groups of renewable energy contracts for DoD that will eventually total $7 billion. Given the military's avid pursuit of a more diversified fuel mix, it looks like certain members of Congress better get off the "drill, baby, drill" train once and for all if they really do support our troops. ...



Fri, Sep 6, 2013


from Midwest Energy News:


In unlikely alliance, Wisconsin Libertarians back solar plan
A group of conservative Tea Party activists in Atlanta turned heads this summer when they announced a partnership with the local Sierra Club chapter to help pressure Georgia's largest electric utility to boost its investment in solar power. Six weeks later, solar power picked up another unexpected supporter in Wisconsin, where on Aug. 20 the state's Libertarian Party endorsed a clean energy group's proposal to let customers lease solar panels and other small renewable generators. ...



Tue, Aug 13, 2013


from Grist:


A Tea Party leader explains why she's teaming up with the Sierra Club to push for solar power
...If an individual wants to harvest the sunlight that's falling on their property and sell it for a profit, that's their American right. There are now programs in other states that allow people to lease solar panels for their roofs with no up-front cost, enabling them to become local energy entrepreneurs who can sell their solar energy back into the grid and power their homes for less. Georgians are currently and unjustly denied this opportunity, and will continue to be unless a law is passed to change the system. That is why the Atlanta Tea Party supported Senate Bill 401 in the past legislative session. Georgia Power opposed it and it never made it out of committee. We will try again when the Georgia legislature reconvenes in January 2014. All states should allow their citizens the opportunity to generate and sell their own solar power. ...



Tue, Aug 13, 2013


from Quartz:


Bureaucrats, not Big Oil, stand in the way of the solar future
...US solar prices are high compared to those in other countries. An installed solar system in Germany, for instance, cost half the US price in 2012, while one in Australia was 41 percent cheaper. Given that all these countries get most of their solar panels from the same source -- China -- the differences in price mainly come down to so-called "soft" costs such as labor, installation, and the time and money it takes to secure permits. Such costs can account for more than half the price of a solar system. ...



Wed, Aug 7, 2013


from Des Moines Register:


Wind leads energy growth
Iowa is among several states now getting more than 20 percent of its power from wind, a key reason wind energy was the fastest-growing power-generation sector for the first time in 2012, the U.S. Department of Energy reported Tuesday. Wind accounted for 43 percent of all new electricity generation last year, after a $25 billion run of new projects, the department reported....The country's wind energy capacity now is 22 times what it was in 2000. ...



Tue, Aug 6, 2013


from Sioux City Journal:


Solar power gains ground in Iowa


Solar power is gaining ground around the world at "record pace," and a growing number of Iowans are also looking to convert their homes and businesses to the alternative energy, according to Bill Haman, industrial program manager for the Iowa Energy Center. ...




Mon, Aug 5, 2013


from McClatchy:


Newly available wind power often has no place to go
The windswept prairies of the Midwest are undergoing an energy transformation the electric grid can't handle. Wind turbines tower over rural vistas in the heartland, where the clean energy source is becoming increasingly popular with utility companies that face state-mandated renewable energy standards. Unfortunately, the nation's aging power grid is hampering those efforts. At the end of last year, installed wind-generation capacity totaled 60 gigawatts nationwide -- 5 percent of the nation's production capacity -- according to data from the U.S. Energy Department's National Renewable Energy Laboratory. Another 135 gigawatts of potential wind production awaits development and connection to the grid, according to industry data. ...



Mon, Jun 3, 2013


from Associated Press:


Tea party targeting Southern Co. power monopoly
The Southern Co. makes billion-dollar decisions that affect millions of people in Georgia, yet it has attracted little political scrutiny -- until now. Leaders of the Atlanta Tea Party are challenging Southern Co. subsidiary Georgia Power over the monopoly's reluctance to increase its use of solar power, the ballooning costs of building a new nuclear power plant and even its legal right to monopoly status. ...



Wed, May 22, 2013


from The Atlantic:


The (Slow, Tentative) Greening of the GOP
...House Republicans launched the year with a bill that demanded President Obama present a plan to wipe out the federal deficit, one that slashed pay for federal workers, and one that sought to increase renewable energy.... During the 2012 campaign, Mitt Romney made a point of attacking Obama's embrace of wind energy, pledging that if elected he'd end a long-standing production tax credit for wind power. But the strident opposition of all things renewable didn't go down well in swing districts -- . ...



Mon, May 13, 2013


from InsideClimate News:


A Rare Bipartisan Clean Energy Bill Is Ready for Passage
...Legislation is moving through both houses to tweak the tax code to let clean energy developers form a master limited partnership, or MLP, a type of publicly traded company structure not subject to corporate taxes. For three decades, coal, oil and gas companies have used MLPs to raise hundreds of billions of dollars for pipelines, refineries and other projects. The financing vehicle is credited with helping sustain the nation's current drilling boom....No one expects much opposition to the Master Limited Partnerships Parity Act, the companion bills introduced last month. Co-sponsors include conservative Republicans and legislators from oil and gas states. The American Petroleum Institute, the oil industry's main trade group, is among its backers. ...



Thu, Apr 25, 2013


from Stanford, via EurekAlert:


New battery design could help solar and wind power the grid
... Currently the electrical grid cannot tolerate large and sudden power fluctuations caused by wide swings in sunlight and wind. As solar and wind's combined contributions to an electrical grid approach 20 percent, energy storage systems must be available to smooth out the peaks and valleys of this "intermittent" power - storing excess energy and discharging when input drops.... When discharging, the molecules, called lithium polysulfides, absorb lithium ions; when charging, they lose them back into the liquid. The entire molecular stream is dissolved in an organic solvent, which doesn't have the corrosion issues of water-based flow batteries.... "In initial lab tests, the new battery also retained excellent energy-storage performance through more than 2,000 charges and discharges, equivalent to more than 5.5 years of daily cycles," Cui said.... A utility version of the new battery would be scaled up to store many megawatt-hours of energy. ...



Wed, Apr 24, 2013


from Midwest Energy News:


How wind energy helped Iowa attract Facebook's new data center
After 18 months of courtship and competition, Iowa officials announced Tuesday that Facebook has selected a Des Moines suburb as the site for its next data center. The social media giant plans to break ground this summer in Altoona, Iowa, on a $300 million data center that could be the first of three facilities there. Much of the news coverage has focused on the $18 million in tax credits awarded by the state, but Facebook had another reason to "like" Iowa: wind power.... As part of a December 2011 truce with Greenpeace, Facebook adopted a policy that gives preference to building data center in places with access to clean and renewable energy. ...



Mon, Apr 8, 2013


from Fort Wayne Journal Gazette:


286-acre solar farm OK'd for Indianapolis
A sprawling solar farm planned for Indianapolis' south side faces opposition from nearby residents worried its solar arrays will create irritating glints of reflected sunlight and harm property values.... Some said they feared reduced property values and problems with drainage and future development. ...



Wed, Apr 3, 2013


from Center for Climate Change Communication:


A National Survey of Republicans and Republican-leaning Independents on Energy and Climate Change
This short report is based on a January 2013 national survey of Republicans and Republican-leaning Independents. We found that they prefer clean energy as the basis of America's energy future and say the benefits of clean energy, such as energy independence (66 percent) saving resources for our children and grandchildren (57 percent), and providing a better life for our children and grandchildren (56 percent) outweigh the costs, such as more government regulation (42 percent) or higher energy prices (31 percent). By a margin of 2 to 1, respondents say America should take action to reduce our fossil fuel use. Also, only one third of respondents agree with the Republican Party's position on climate change, while about half agree with the party's position on how to meet America's energy needs. ...



Mon, Apr 1, 2013


from Climate Central:


New Process May Make Renewable Energy Reliable at Last
Solar energy is virtually limitless, generates no planet-warming greenhouse gases -- and is useless between sunset and sunrise. Wind energy is also plentiful and emits no carbon, and it can be harvested day or night, but not when the air is calm. A discovery announced in Thursday's issue of Science may offer a way around these daunting problems, however. Chemists at the University of Calgary, in Canada, have found an efficient way to turn electricity from wind and solar energy into hydrogen, which itself can be used as a fuel, emitting nothing more harmful than water vapor, when the wind stops blowing or the Sun is below the horizon. "Essentially, we're using hydrogen as a storage mechanism for electricity," said co-author Curtis Berlinguette in an interview. ...



Tue, Mar 26, 2013


from Midwest Energy News:


In Iowa, another view on how to solve wind's variability
A groundbreaking renewable energy study is on the agenda this week at an annual gathering of the wind power industry in Iowa. The analysis, which was published in the Journal of Power Sources, challenges the common notion that wind and solar power need to be paired with fossil fuel or nuclear generators, so utilities can meet electricity demand when it's not windy or sunny. The paper instead proposes building out a "seemingly excessive" amount of wind and solar generation capacity -- two to three times the grid's actual peak load. By spreading that generation across a wide enough geographic area, Rust Belt utilities could get virtually all of their electricity from renewables in 2030, at a cost comparable to today's prices, it says. ...



Mon, Mar 25, 2013


from Stanford News:


Stanford researcher maps out an alternative energy future for New York
New York Gov. Andrew Cuomo will soon decide whether to approve hydraulic fracturing for natural gas in the state. To date, no alternative to expanded gas drilling has been proposed. But a new study finds that it is technically and economically feasible to convert New York's all-purpose energy infrastructure to one powered by wind, water and sunlight (WWS). The plan, scheduled for publication in the journal Energy Policy, shows the way to a sustainable, inexpensive and reliable energy supply that creates local jobs and saves the state billions of dollars in pollution-related costs. ...



Thu, Mar 14, 2013


from New York Times:


Solar Trade Group Reports Surge in U.S. Installations
Partly driven by an oversupply of cheaper panels from China, the domestic solar market had its best year in 2012, with the growth in installations outpacing that of the global market, according to an annual report to be released Thursday. The report, from the Solar Energy Industries Association, the industry's main trade group, and GTM Research, a renewable energy consulting firm, found that the amount of new solar electric capacity increased last year by 76 percent from 2011, raising the United States' market share of the world's installations above 10 percent, up from roughly 5 to 7 percent in the last seven years. ...



Mon, Mar 11, 2013


from Bloomberg News:


Nuclear Industry Withers in U.S. as Wind Pummels Prices
A glut of government-subsidized wind power may help accomplish a goal some environmentalists have sought for decades: kill off U.S. nuclear power plants while reducing reliance on electricity from burning coal. That's the assessment of executives and utility experts after the U.S. wind-energy industry went on a $25 billion growth binge in 2012, racing to qualify for a federal tax credit that was set to expire at year's end. The surge added a record 13,124 megawatts of wind turbines to the nation's power grid, up 28 percent from 2011. The new wind farms increased financial pressure on traditional generators such as Dominion Resources (D) Inc. and Exelon Corp. in their operating regions. That's because wind energy undercut power prices already driven to 10-year-lows by an abundance of natural gas. ...



Mon, Feb 4, 2013


from Bloomberg News:


U.S. Renewable-Energy Capacity Doubled From 2009-2012, BNEF Says
Renewable-energy capacity in the U.S. almost doubled from 2009 to 2012, helping reduce the nation's carbon-dioxide emissions last year to the lowest since 1994, according to a Bloomberg New Energy Finance report. The cumulative installed solar, wind, geothermal and biomass-based energy sources in the U.S. climbed to 85.7 gigawatts in 2012, compared with 43.5 gigawatts in 2008, the London-based research company said in a report today. Because the U.S. has reduced carbon emissions by 13 percent from a high of 6.02 gigatons in 2007, it's gained credibility in global negotiations aimed at curbing climate change, Ethan Zindler, a New Energy Finance analyst based in Washington, said yesterday. Natural gas consumption increased as the use of coal and oil declined, according to the report. ...



Mon, Feb 4, 2013


from E&E Publishing:


Chu announces resignation after tumultuous term promoting clean energy agenda


Energy Secretary Steven Chu announced his resignation today, marking the end of a tumultuous tenure atop the department during which he won plaudits for a reinvigorated effort to promote clean energy and address climate change but was panned for shortfalls in that same push, notably the bankruptcy of solar panel manufacturer Solyndra. ...




Mon, Jan 28, 2013


from Columbus Dispatch:


OSU to save $1 million a year by buying wind power
Ohio State University expects to save nearly $1 million on its energy bill this year with the help of more than 100 spinning wind turbines in northwestern Ohio. Ohio State signed a 20-year agreement in October to buy 50 megawatts of energy annually from Blue Creek Wind Farm, Ohio's largest commercial wind farm, which has 152 turbines in Van Wert and Paulding counties. ...



Tue, Jan 15, 2013


from ClimateWire:


Ontario Phases Out Coal-Fired Power
By the end of the year, Ontario will become the first jurisdiction in North America to shut down almost its entire coal fleet. Yesterday, the province announced that its last two large coal units will close before 2014, making more than 99 percent of the province's electricity generated from non-coal sources. It is a major shift for Ontario, which fired 25 percent of its grid from coal a decade ago. ...



Mon, Jan 7, 2013


from Milwaukee Journal Sentinel:


Green-power, low-energy users get brunt of utility rate increase
The sting of the We Energies rate increase that just went into effect will hurt most for those who use less energy and those who buy green power ... a We Energies customer who uses about half as much power as a typical customer will see bills jump by nearly 7 percent, whereas residential bills overall will rise by 5.6 percent, to about $90 a month. Meanwhile, the premium paid by We Energies' green-power customers went up 74 percent, according to the PSC. That means an average customer who's paying extra for green power will pay more than $104 a month for electricity, an increase of more than 11 percent from last year. ...



Tue, Dec 11, 2012


from University of Delaware and Delaware Technical Community College:


Wind and Solar Power Paired With Storage Could Power Grid 99.9 Percent of the Time
Renewable energy could fully power a large electric grid 99.9 percent of the time by 2030 at costs comparable to today's electricity expenses, according to new research by the University of Delaware and Delaware Technical Community College. A well-designed combination of wind power, solar power and storage in batteries and fuel cells would nearly always exceed electricity demands while keeping costs low, the scientists found. ...



Mon, Dec 10, 2012


from Sacramento Bee:


Food processing plant to put wind turbine to work
A 55-meter wind turbine soon will be generating half of the power needed to operate Superior Farms' Dixon food processing plant, the company announced. The 1-megawatt turbine is expected to go online around the first of the year. Company officials said it speaks to their green credentials. "We are committed at every facet of our business to sustainability," said Ed Jenks, CEO for Superior Farms. ...



Mon, Dec 10, 2012


from Los Angeles Times:


Rise in renewable energy will require more use of fossil fuels
... One of the hidden costs of solar and wind power -- and a problem the state is not yet prepared to meet -- is that wind and solar energy must be backed up by other sources, typically gas-fired generators. As more solar and wind energy generators come online, fulfilling a legal mandate to produce one-third of California's electricity by 2020, the demand will rise for more backup power from fossil fuel plants. ...



Mon, Dec 3, 2012


from New York Times:


Solar Industry Borrows a Page, and a Party, From Tupperware
... Environmentalists, government officials and sales representatives have been trying to get Americans to go solar for decades, with limited success. Despite the long push, solar power still represents less than 1 percent of electricity generated in the United States. Home solar panel setups, which typically run $25,000 or more, are considered by many consumers to be the province of the rich or idealistic. So now solar companies are adhering to a path blazed by Tupperware decades ago, figuring that the best sales people are often enthusiastic customers willing to share their experiences with friends and neighbors -- and perhaps earn a referral fee on any sales that result. ...



Tue, Nov 13, 2012


from American Technion Society :


New Way to Split Water Molecules Into Hydrogen and Oxygen: Breakthrough for Solar Energy Conversion and Storage?
Using the power of the sun and ultrathin films of iron oxide (commonly known as rust), Technion-Israel Institute of Technology researchers have found a novel way to split water molecules into hydrogen and oxygen. The breakthrough, published this week in Nature Materials, could lead to less expensive, more efficient ways to store solar energy in the form of hydrogen-based fuels. This could be a major step forward in the development of viable replacements for fossil fuels....these cells could store solar energy for on demand use, 24 hours per day. This is in strong contrast to conventional photovoltaic cells, which provide power only when the sun is shining (and not at night or when it is cloudy). ...



Mon, Oct 22, 2012


from Reuters:


U.S. wind industry adding record number of turbines
...The U.S. wind industry in August for the first time surpassed 50,000 megawatts (MW) of generation capacity - enough to power 13 million homes, the American Wind Energy Association (AWEA) said in a report issued on Thursday ... But the federal production tax credit for renewable energy is due to expire at the year-end. The group said the credit, which has been continuously in place since 2005, helps create more than $15 billion a year in investment in U.S. wind farms. ...



Tue, Oct 16, 2012


from National Wildlife Federation:


Fact Check: Department of Energy --Still Helping Create Winners Nationwide
Let's just be clear, as we head into the next round of Presidential and Vice Presidential debates, the Department of Energy's investments in clean energy have been extremely successful. A recent fact-checking analysis found that DOE's projects had a 98 percent success rate. That means about 14,700+ successes out of 15,000+ projects. ...



Mon, Oct 15, 2012


from WorldWatch Institute:


Continued Growth in Renewable Energy Investments
Emerging from the global economic recession, investments in renewable energy technologies continued their steady rise in 2011. Total new investments in renewable power and fuels (excluding large hydropower and solar hot water) jumped 17 percentâ€"reaching $257 billion, up from $220 billion in 2010. In a year marked by falling costs for renewable energy technologies, net investment in renewable power capacity was $40 billion greater than investment in fossil fuel capacity. (Through the first half of 2012, however, total investment fell behind the impressive pace set the previous year, attracting slightly under $108 billion compared with nearly $125 billion in the first half of 2011.) ...



Tue, Oct 9, 2012


from The Daily Climate:


Churches deliver a jolt of energy to Michigan renewables measure
DETROIT -- A renewable energy initiative on Michigan's ballot is finding support in an unlikely place -- churches. "As a pastor, I look at the call in the first book of Genesis, to care for the Earth, and to the gospels' call to love thy neighbor," said the Rev. Terry Gallagher, a pastor at Sacred Conversation in Trenton, Mich. "If we don't change energy paths, we're dooming the future of the Earth." The Renewable Energy Amendment would mandate that Michigan get 25 percent of its electricity from renewable resources by 2025. The proposal was filed by Michigan Energy, Michigan Jobs, a coalition of state businesses, labor organizations and health care advocates. The amendment has drawn national attention because it would make Michigan the first state to have a renewable energy standard in its constitution. Now some churches in the state have lent their support. ...



Mon, Oct 8, 2012


from Sioux Falls Argus Leader:


Wind propels more than energy in S.D.
Wind energy projects have provided a significant economic boost to counties in wind-rich states such as South Dakota, according to a new federal study. Researchers at the USDA Economic Research Service, the National Renewable Energy Laboratory and Lawrence Berkeley National Laboratory examined economic data from 1,009 counties in 12 states with high wind-resource potential -- Montana, Wyoming, South Dakota, North Dakota, Minnesota, Iowa, Nebraska, Colorado, Oklahoma, Texas, Kansas and New Mexico. Controlling for other factors, their analysis found that each megawatt of installed wind power led to an additional $11,000 in personal income and 0.5 jobs per county during the time period studied. ...



Mon, Oct 1, 2012


from Federal Trade Commission:


FTC Issues Revised "Green Guides"
The Federal Trade Commission issued revised "Green Guides"ť that are designed to help marketers ensure that the claims they make about the environmental attributes of their products are truthful and non-deceptive... Revisions to Previous Guidance. Among other modifications, the Guides caution marketers not to make broad, unqualified claims that a product is "environmentally friendly" or "eco-friendly" because the FTC's consumer perception study confirms that such claims are likely to suggest that the product has specific and far-reaching environmental benefits. Very few products, if any, have all the attributes consumers seem to perceive from such claims, making these claims nearly impossible to substantiate. ...



Mon, Sep 10, 2012


from Carnegie Institution:


Enough Wind to Power Global Energy Demand: New Research Examines Limits, Climate Consequences
There is enough energy available in winds to meet all of the world's demand. Atmospheric turbines that convert steadier and faster high-altitude winds into energy could generate even more power than ground- and ocean-based units. New research from Carnegie's Ken Caldeira examines the limits of the amount of power that could be harvested from winds, as well as the effects high-altitude wind power could have on the climate as a whole... Today, civilization uses about 18 TW of power. Near-surface winds could provide more than 20 times today's global power demand and wind turbines on kites could potentially capture 100 times the current global power demand. ...



Tue, Jun 5, 2012


from Bloomberg News:


Romney against tax breaks for wind energy
Mitt Romney's opposition to tax breaks for wind farms puts him at odds with conservative support for renewable energy in states such as Iowa and Texas that have built the largest wind industries with taxpayer help. The presumptive Republican presidential nominee favors more oil drilling and fewer clean-air regulations and has voiced opposition to government backing for wind and solar projects. Romney hasn't taken a position on renewing a federal tax credit for wind power that's set to expire Dec. 31, though he's ridiculed government subsidies for turbines. ...



Tue, May 1, 2012


from Indiana Living Green:


Survey says Americans not so divided on energy issues
In an election year where partisan disputes take center stage, Americans across the board are finding common ground in the need for clean, innovative energy, according to a new survey. The survey, conducted March 22-25, 2012, of 1,019 Americans, for the Civil Society Institute (CSI) -- a nonprofit, nonpartisan think tank -- found that the majority of citizens agree it is imperative for the United States to sever its dependence on dirty energy. The study found that 83 percent of Americans -- comprised of 69 percent of Republicans, 84 percent of Independents and 95 percent of Democrats -- agree that "The time is now that for a new grassroots-driven politics to realize a renewable energy future." ...



Mon, Apr 30, 2012


from Reuters:


Wind farms may have warming effect: research
Carbon dioxide and other greenhouse gases from burning fossil fuels contribute to global warming, which could lead to the melting of glaciers, sea level rise, ocean acidification, crop failure and other devastating effects, scientists say. In a move to cut such emissions, many nations are moving towards cleaner energy sources such as wind power.... Researchers at the State University of New York at Albany analysed the satellite data of areas around large wind farms in Texas, where four of the world's largest farms are located, over the period 2003 to 2011. The results, published in the journal Nature Climate Change, showed a warming trend of up to 0.72 degrees Celsius per decade in areas over the farms, compared with nearby regions without the farms. ...



Wed, Apr 25, 2012


from Michigan Technical University, via EurekAlert:


Graphene boosts efficiency of next-gen solar cells
The coolest new nanomaterial of the 21st century could boost the efficiency of the next generation of solar panels, a team of Michigan Technological University materials scientists has discovered. Graphene, a two-dimensional honeycomb of carbon atoms, is a rising star in the materials community for its radical properties.... In dye-sensitized solar cells, photons knock electrons from the dye into a thin layer of titanium dioxide, which relays them to the anode. Hu's group found that adding graphene to the titanium dioxide increased its conductivity, bringing 52.4 percent more current into the circuit.... The team also developed a comparably foolproof method for creating sheets of titanium dioxide embedded with graphene. It first made graphite oxide powder, then mixed it with titanium dioxide to form a paste, spread it on a substrate (such as glass) and then baked it a high temperatures. "It's low-cost and very easy to prepare," said Hu. ...



Thu, Mar 29, 2012


from RTCC:


SEI: Scarcity of metals could hamper low-carbon development
The world's transition to a low-carbon economy could be seriously hampered by a scarcity of key metals, a new report from the Stockholm Environment Institute (SEI) has warned. The study, produced in partnership with the business leaders' initiative 3C (Combat Climate Change), analysed known resources and locations of five metals -- indium, tellurium, neodymium, lithium and cobalt. These are vital raw materials for wind turbines, solar panels and hybrid and electric cars. The SEI says production could be affected in the future if business and policy-makers fail to create a framework for their use now. Demand for thees resources is huge. Globally installed wind capacity soared from 24,322 megawatts in 2001 to nearly 240,000 megawatts in 2011. Last year was a record year with 42,000 megawatts installed. ...



Mon, Feb 27, 2012


from London Daily Mail:


U.S. billionaire Donald Trump funds £10m anti-wind farm war chest to 'preserve nature' ...
Donald Trump, the American property tycoon, is bankrolling a £10 million fighting fund for British anti-windfarm campaigners. The move follows proposals for 11 giant turbines off the Aberdeenshire coast, which Mr Trump says will spoil the view from his golfing resort on the Balmedie estate, near Menie. The billionaire believes the structures, each as high as a 64-storey building, will besmirch the unspoilt landscape surrounding the Ł750million, 1,200 acre complex. ...



Mon, Feb 27, 2012


from London Guardian:


Windfarms axed as UK loses its taste for turbines
The government and energy industry have quietly shelved plans for windfarms equivalent to four large traditional coal and nuclear power stations, amid growing public and political anger over the cost and sight of the turbines. ...



Mon, Feb 20, 2012


from Minneapolis Star Tribune:


Solar, wind get strong support in Midwestern poll
Most people in four Midwestern states would pay slightly higher utility bills to boost clean energy and energy efficiency, a poll has found. The survey of 1,600 voters Jan. 9-15 found that 51 percent of people in Minnesota, Wisconsin, Michigan and Ohio were willing to pay up to $6 more per month on electric bills for energy conservation efforts and clean power sources like wind and solar. ...



Tue, Feb 14, 2012


from Guardian:


Obama revives green agenda with push to end oil industry tax breaks
Barack Obama knew a budget proposal to end $40bn in tax breaks for the oil and gas industry would get him into an election-year fight with Republicans over his energy agenda. It's at least the fourth time the president has called for rolling back the subsidies. And, predictably, Republicans and the oil industry were spoiling for a fight. The main industry lobby, the American Petroleum Institute, attacked the proposal as "punitive and unfair". Like Obama's earlier proposals to cut subsidies to the fossil fuel industry, this one is highly unlikely to pass through Congress. What the revival of the proposal demonstrates, however, is that Obama, despite his earlier half-hearted support for action on climate change and other environmental measures, is willing to put up a fight now. He has just chosen to redefine the battle lines, using the budget to highlight clean energy while trimming support for environmental regulation. ...



Mon, Feb 13, 2012


from New Scientist:


Charging up an all-electric 320 km/h racing car
HOW do you get more power out of an electric car than its main battery pack can deliver? Simple, turn the car's very bodywork into a battery, extract power from every bounce of its suspension system and, while you're at it, suck energy from the road surface too. Such are the measures being built into an electric racing car capable of reaching 320 kilometres (200 miles) per hour by a UK-based consortium. Their aim is to perfect a multitude of novel electric-vehicle (EV) technologies and ultimately to transfer them to road cars. ...



Mon, Dec 19, 2011


from University of Texas at Austin:


Discovery of a 'Dark State' Could Mean a Brighter Future for Solar Energy
The efficiency of conventional solar cells could be significantly increased, according to new research on the mechanisms of solar energy conversion led by chemist Xiaoyang Zhu at The University of Texas at Austin. Zhu and his team have discovered that it's possible to double the number of electrons harvested from one photon of sunlight using an organic plastic semiconductor material...Zhu and his team ... discovered that a photon produces a dark quantum "shadow state" from which two electrons can then be efficiently captured to generate more energy in the semiconductor pentacene. ...



Mon, Dec 19, 2011


from Governing:


Red States, Green Jobs
... The green economy already employs 2.7 million workers nationwide, half a million more jobs than the so-called fossil fuel economy. More surprising still, the region with the most green jobs is the South. "It turns out that the largely 'red' South is surprisingly green, at least when it comes to the production side of the clean economy," observes Mark Muro, a senior fellow and one of the authors of a recent report on green jobs by the Brookings Institution and Battelle's Technology Partnership Practice. He notes that of the 21 states with at least 40,000 clean economy jobs, seven are in the South. The South's emergence as a green jobs powerhouse raises several questions. One is about the necessity of policies, such as renewable energy portfolios and generous rebates that several states -- California, Colorado, New Jersey and New York, among them -- have long insisted are necessary to support the emergence of green tech companies. The other poses a serious challenge for Republican governors in states such as Tennessee: Many voters in Southern states are against federal stimulus programs, deeply suspicious of renewable energy and downright angry about the use of taxpayer dollars to create green jobs. ...



Wed, Nov 2, 2011


from Indiana University:


IU biologists identify light-regulated mechanism in cyanobacteria as aid to optimizing photosynthesis
Indiana University biologists have uncovered how a control system works in producing the important light-harvesting antennae that power photosynthesis in cyanobacteria, the microorganisms that are progenitors of all land plants and responsible for nearly half of the Earth's current oxygen production. Implications of fully comprehending the mechanism, called "light-regulated transcription attenuation," include the potential for increasing agricultural yields, making bio-solar energy production more feasible, and improving understanding of a globally important biological process that is vital for providing the energy needed to sustain virtually all life on Earth... ...



Sat, Oct 15, 2011


from CNN:


Green sidewalk makes electricity -- one footstep at a time
Paving slabs that convert energy from people's footsteps into electricity are set to help power Europe's largest urban mall, at the 2012 London Olympics site. The recycled rubber "PaveGen" paving slabs harvest kinetic energy from the impact of people stepping on them and instantly deliver tiny bursts of electricity to nearby appliances. The slabs can also store energy for up to three days in an on-board battery, according to its creator. In their first commercial application, 20 tiles will be scattered along the central crossing between London's Olympic stadium and the recently opened Westfield Stratford City mall -- which expects an estimated 30 million customers in its first year. ...



Thu, Sep 29, 2011


from KGW.com:


Eco-friendly gas station opens in Beaverton
BEAVERTON, Ore. - A gas station is probably the last place one would think of as being "eco-friendly" but a new Beaverton Chevron station meets that description. There are 75 solar panels on its rooftop that the station's owner said can generate enough energy to power the entire service station, and more. Some of the excess power is sent back to the utility company, and some goes into an electric vehicle charging station, according to owner Bob Barman. The gas station offers electric vehicle drivers a free recharge. "Since we generate more than we can use we're going to give it back to the consumer," Barman said. All the station's lights are LED, which cuts its energy use by some 70 percent. All of its coolers use geothermal technology.... The station also offers biodiesel, Barman said, even though it's not a Chevron product. ...



Sun, Aug 28, 2011


from ACS, via EurekAlert:


150 reports on sustainability and green chemistry at American Chemical Society Meeting


Here are the National Meeting's sustainability-related symposia, with the program area in parentheses for use in searching the online Technical Program for times and locations of individual presentations: * Future Agricultural Consumer Safety Demands for the Global Market (AGFD) * Advances in Protection of Agricultural Productivity, Public Health, and the Environment (AGRO) * Endangered Species Act and Pesticide Regulation: Scientific and Process Improvements (AGRO) * Managed Ecosystems, Pesticides, and Biodiversity (AGRO) * Modern Agriculture and Biotechnology: Tools for Sustainability (AGRO) * * Sustainability and Innovation for a Cleaner Environment (BMGT) * * Nitrogen and the Human Endeavor: Chemistry, Effects, and Solutions (CASW) * * Green and Advanced Technologies: Protection and Regulation (CHAL) * * Creating Innovation by Collaboration in Green Chemistry Between Industry University Centers and Students (CHED) * * Greening Undergraduate Education: Lecture and Laboratory Innovations (CHED) * * A Sustainable Future: Interface of Energy, Food, Water, and Climate Sustainability (COMSCI) * * Effects of Wildfire on Watersheds and Water Supply (ENVR) * Emerging Issues and Solutions for Sustainable Water and Wastewater Systems (ENVR) * Heterogeneous Catalysis for Sustainable Energy Applications (ENVR) * Novel Solutions to Water Pollution (ENVR) * Urban Greenhouse Gas Emissions, Climate Change, and Mitigating Impacts (ENVR) * Advances in Membranes and Separation Science and Technology for Fuels and Energy Production (FUEL) * Emerging Energy and Fuel Technologies: Batteries, Solar Cells, and Alternative Fuels (FUEL) * * Emerging Energy and Fuel Technologies: Solar Hydrogen Production (FUEL) *.... ...




Thu, Apr 14, 2011


from Chemical Science, via EurekAlert:


A chance discovery may revolutionize hydrogen production
Producing hydrogen in a sustainable way is a challenge and production cost is too high. A team led by EPFL Professor Xile Hu has discovered that a molybdenum based catalyst is produced at room temperature, inexpensive and efficient. The results of the research are published online in Chemical Science Thursday the 14th of April. An international patent based on this discovery has just been filled. Existing in large quantities on Earth, water is composed of hydrogen and oxygen. It can be broken down by applying an electrical current; this is the process known as electrolysis. To improve this particularly slow reaction, platinum is generally used as a catalyst. However, platinum is a particularly expensive material that has tripled in price over the last decade. Now EPFL scientists have shown that amorphous molybdenum sulphides, found abundantly, are efficient catalysts and hydrogen production cost can be significantly lowered. The new catalysts exhibit many advantageous technical characteristics. They are stable and compatible with acidic, neutral or basic conditions in water. Also, the rate of the hydrogen production is faster than other catalysts of the same price. The discovery opens up some interesting possibilities for industrial applications such as in the area of solar energy storage. ...



Fri, Mar 18, 2011


from Greenwire:


Christian Coalition Visits Hill for Energy Discussion
The Christian Coalition of America came to Capitol Hill on Tuesday, not to proselytize or discuss issues like abortion or gay marriage, but to talk about the United States' energy policy and the need to end the country's dependence on foreign oil....Announcing the event, the coalition said in a statement, "We believe that there needs to be a conservative discussion on a national energy policy that speaks to the values of energy independence, national security, prosperity, family and stewardship. That is why we are sponsoring this discussion."... Other speakers who addressed the group were C. Boyden Gray...Gray said, "The United States is drowning in substitutes for oil." He said the country must become more reliant on natural gas, which is plentiful in the United States, to become less dependent on oil. ...



Thu, Jan 20, 2011


from California Institute of Technology via ScienceDaily:


New Reactor Paves the Way for Efficiently Producing Fuel from Sunlight
Using a common metal most famously found in self-cleaning ovens, Sossina Haile hopes to change our energy future. The metal is cerium oxide -- or ceria -- and it is the centerpiece of a promising new technology developed by Haile and her colleagues that concentrates solar energy and uses it to efficiently convert carbon dioxide and water into fuels...For all of this to work, the temperatures in the reactor have to be very high -- nearly 3,000 degrees Fahrenheit. At Caltech, Haile and her students achieved such temperatures using electrical furnaces. But for a real-world test, she says, "we needed to use photons, so we went to Switzerland." ...



Mon, Jan 3, 2011


from Virginia Tech via ScienceDaily:


Enzyme Cocktail Could Eliminate a Step in Biofuel Process
Tomorrow's fuel-cell vehicles may be powered by enzymes that consume cellulose from woodchips or grass and exhale hydrogen. Researchers at Virginia Tech, Oak Ridge National Laboratory (ORNL), and the University of Georgia have produced hydrogen gas pure enough to power a fuel cell by mixing 14 enzymes, one coenzyme, cellulosic materials from nonfood sources, and water heated to about 90 degrees (32 C). The group announced three advances from their "one pot" process: 1) a novel combination of enzymes, 2) an increased hydrogen generation rate -- to as fast as natural hydrogen fermentation, and 3) a chemical energy output greater than the chemical energy stored in sugars -- the highest hydrogen yield reported from cellulosic materials. ...



Tue, Dec 14, 2010


from Associated Press:


Concerns Over Eagle Safety Stall Wind Projects
Fears that whirling wind turbines could slaughter protected golden eagles have halted progress on a key piece of the federal government's push to increase renewable energy on public lands, stalling plans for billions of dollars in wind farm developments. The U.S. Bureau of Land Management suspended issuing wind permits on public land indefinitely this summer after wildlife officials invoked a decades-old law for protecting eagles, according to interviews and documents obtained by The Associated Press. The restriction has stymied efforts to "fast-track" approvals for four of the seven most promising wind energy proposals in the nation, including all three in California. Now, these and other projects appear unlikely to make the year-end deadline to potentially qualify for hundreds of millions of dollars in stimulus funds. If extensions aren't granted in the lame duck session of Congress, the future of many of these plans could be in doubt. ...



Tue, Nov 2, 2010


from Reuters:


U.S. wind power posts slowest quarter since 2007
The U.S. wind power industry had its slowest quarter since 2007 in the just-ended third quarter, as investors turned away from the sector after Congress did not pass a renewable power mandate, an industry group said. The American Wind Energy Association (AWEA) said U.S. developers added 395 megawatts of electricity capacity at wind farms in the third quarter -- the slowest quarter since 2007. Year-to-date installations of 1,634 MW, were down 72 percent versus the same period last year. The U.S. Senate has not passed a national renewable energy mandate that would have required power utilities to generate minimum amounts of power from sources like wind and solar power. ...



Wed, Sep 29, 2010


from Stanford University via ScienceDaily:


Solar Cells Thinner Than Wavelengths of Light Hold Huge Power Potential
Ultra-thin solar cells can absorb sunlight more efficiently than the thicker, more expensive-to-make silicon cells used today, because light behaves differently at scales around a nanometer (a billionth of a meter), say Stanford engineers. They calculate that by properly configuring the thicknesses of several thin layers of films, an organic polymer thin film could absorb as much as 10 times more energy from sunlight than was thought possible. ...



Fri, Sep 10, 2010


from 350.org:


Just left a meeting with the White House...
[Bill McKibben writes:] Dear friends, I just walked out of a disappointing meeting with the White House: they refused to accept the Carter solar panel we came to Washington to deliver and said that they would continue their "deliberative process" to discuss putting solar panels back on the White House roof. Well, we're done deliberating. When Pakistan is under water, Russia is on fire, and millions of people are ready for clean energy jobs, it's not time to deliberate: it's time to get to work. Today marks the one month countdown to the 10/10/10 Global Work Party. Will you help us celebrate by signing up to register or attend an event today? ...



Fri, Sep 3, 2010


from PhysOrg:


Cheaper, better solar cell is full of holes
A new low-cost etching technique developed at the U.S. Department of Energy's National Renewable Energy Laboratory can put a trillion holes in a silicon wafer the size of a compact disc. As the tiny holes deepen, they make the silvery-gray silicon appear darker and darker until it becomes almost pure black and able to absorb nearly all colors of light the sun throws at it. At room temperature, the black silicon wafer can be made in about three minutes. At 100 degrees F, it can be made in less than a minute. The breakthrough by NREL scientists likely will lead to lower-cost solar cells that are nonetheless more efficient than the ones used on rooftops and in solar arrays today.... Could the same black-silicon etching result be achieved by substituting the inexpensive chloroauric acid for costly colloidal gold, and then mixing it as before with hydrogen peroxide and hydrofluoric acid? Yost and Branz wondered. Yes, it worked. "Chloroauric acid is much cheaper than colloidal gold," Branz said. "In essence, by skipping a few steps, they were able to make gold nanoparticles from the chloroauric acid at the same time as they were etching holes into the silicon with the gold they had made."... NREL estimates that the black silicon can reduce cell conversion costs by 4 to 8 percent, while using widely available industrial materials and equipment. "That's big," Goodrich added. "The people who are interested in this technology recognize that that difference is valuable real estate." ...



Thu, Aug 26, 2010


from ScienceDaily:


Electricity Collected from the Air Could Become the Newest Alternative Energy Source
But new evidence suggested that water in the atmosphere really does pick up an electrical charge. Galembeck and colleagues confirmed that idea, using laboratory experiments that simulated water's contact with dust particles in the air. They used tiny particles of silica and aluminum phosphate, both common airborne substances, showing that silica became more negatively charged in the presence of high humidity and aluminum phosphate became more positively charged. High humidity means high levels of water vapor in the air ― the vapor that condenses and becomes visible as "fog" on windows of air-conditioned cars and buildings on steamy summer days. "This was clear evidence that water in the atmosphere can accumulate electrical charges and transfer them to other materials it comes into contact with," Galembeck explained. "We are calling this 'hygroelectricity,' meaning 'humidity electricity'."... These are fascinating ideas that new studies by ourselves and by other scientific teams suggest are now possible," Galembeck said. "We certainly have a long way to go. But the benefits in the long range of harnessing hygroelectricity could be substantial." ...



Wed, Aug 25, 2010


from Guardian:


British Gas launches solar panels scheme with '1000 pounds a year profit' claim
More than 12 million homeowners would be in line to save up to 1,000 pounds a year, should they install solar panels, says British Gas. The utility firm is the latest in a host of companies offering to install electricity-generating systems on homes to take advantage of a government scheme that pays the owners of solar panels for the 'renewable' electricity they generate. The sudden allure of solar power is less to do with planet-saving and more to do with companies or individuals banking the lucrative feed-in-tariffs (Fits) for every unit of electricity generated - currently 41.3p per KWh, irrespective of whether you consume the power at the time or not. British Gas says the Fits payments can be worth 1,000 pounds per annum, though with export tariffs (for power not used) added, they can be worth even more. They are guaranteed by the government for 25 years, are payable via the utility company, and will rise in line with inflation. British Gas has entered the market with the launch of two schemes. If you opt for its "rent-a-roof" scheme, it will install solar panels on your roof for free and you will benefit from the electricity you generate during the day. The installation is free but you will not own the panels and so British Gas will pocket the Fits cash for the length of the scheme - 25 years. The rent-a-roof deal is limited to the first 1,500 British Gas customers who apply. Alternatively, you can install your own solar panels and British Gas will offer you a two-year interest-free loan, supplied by Hitachi Capital, with which to borrow the upfront costs. You will receive the feed-in-tariffs as well as benefit from the generation of cheaper power. BG says the upfront cost generally ranges from 10,000 pounds to 15,000 pounds depending on the size of the roof. ...



Wed, Aug 18, 2010


from AFP, via PhysOrg:


Vestas cuts 2010 forecasts, shares plunge
Shares in Vestas slumped on Wednesday after the Danish wind power group cut this year's earnings and sales targets following a second quarter loss. The company, the world leader in the wind turbine industry, a key component in efforts to combat carbon emissions, said 2010 sales would now come in at six billion euros (7.7 billion dollars), rather than seven billion euros. The operating profit margin would be in a range of five to six percent, down from the 10-11 percent given previously, it said. The news sent Vestas shares tumbling more than 17 percent in Copenhagen where the broader market was down nearly two percent. ...



Mon, Jul 5, 2010


from Chemical and Engineering News:


Power From Entropy
During lectures, Bert Hamelers displays two photos side by side: One is of the Hoover Dam, a thundering cascade of water. The other is of the River Rhine flowing gently into the North Sea. It might not seem intuitive, but each system has comparable power-generating capacity, says Hamelers, an assistant professor at Wageningen University, in the Netherlands. The Hoover Dam already generates enormous amounts of hydroelectricity every day. Scientists could extract just as much power by harnessing the entropy created when the Rhine's fresh waters mix with salty waters, he says. In Environmental Science and Technology (DOI: 10.1021/es100852a), Hamelers and colleagues introduce a new technology to convert into electricity the entropy created when two solutions of different salt concentrations come together. ...



Thu, May 20, 2010


from CNN:


Giant solar-powered yacht to circle globe
Intensive trials are under way as the world's largest solar-powered yacht prepares to circumnavigate the globe. As heavy as a whale and 30 meters long, the vessel is adorned with 536 square-meters of photovoltaic panels -- enough to cover over two tennis courts -- which its crew hope will enable it to complete the 50,000 kilometre journey fueled by nothing but energy from the sun. "This is not just an adventure story," skipper Raphael Domjan told CNN. "We want to show the world that we have the technology right now to change how we do things." Energy captured from the sun and stored in the world's largest lithium ion battery will power a noise-free, pollution-free electric motor during an estimated 160 day voyage. The boat, christened "Turanor" after a word meaning "power of the sun" in JRR Tolkein's "Lord of the Rings" trilogy, is Domjan's brainchild. ...



Sat, Feb 20, 2010


from New Scientist:


Hey green spender
IF YOU care about the environment, you may want to show that in the way you spend your money. Maybe you shop at an organic food store rather than a conventional supermarket. You probably look at energy efficiency labels before buying a new laptop. And if you're really serious, you may even be concentrating your nest egg into "green" investment funds. All of these decisions could help steer us towards a truly green economy - but only if consumers and investors have a good idea of which companies have genuinely minimised their impact on the environment. Do the corporations that benefit from our environmentally conscious purchasing and investment choices deserve their green halo?... To find out, New Scientist teamed up with two companies that have collected the most relevant data. Earthsense, based in Syracuse, New York, has polled US consumers on their perceptions of the "greenness" of various companies. Trucost, headquartered in London, has compiled an unparalleled quantitative assessment of companies' global environmental impact. ...



Mon, Feb 15, 2010


from London Independent:


Seeds of discontent: the 'miracle' crop that has failed to deliver
A new 'ethical' biofuel is damaging the impoverished people it was supposed to help... Five years ago jatropha was hailed by investors and scientists as a breakthrough in the battle to find a biofuel alternative to fossil fuels that would not further impoverish developing countries by diverting resources away from food production. Jatropha was said to be resistant to drought and pests and able could grow on land that was unsuitable for food production. But researchers have found that it has increased poverty in countries including India and Tanzania. Millions of the plants have been grown in anticipation of rich returns, only for growers to be hit by poor yields, conflict over land and a lack of infrastructure to process the oil-rich seeds. ...



Sun, Jan 3, 2010


from The Economist:


The seat of power
...Less and less waste, these days, is actually allowed to go to waste. Instead, it is used to generate biogas, a methane-rich mixture that can be employed for heating and for the generation of electricity. Moreover, in an age concerned with the efficient use of energy, technological improvements are squeezing human fecal matter to release every last drop of the stuff. Making biogas means doing artificially to faeces what would happen to them naturally if they were simply dumped into the environment or allowed to degrade in the open air at a traditional sewage farm—namely, arranging for them to be chewed up by bacteria. Capturing the resulting methane has a double benefit. As well as yielding energy, it also prevents what is a potent greenhouse gas from being released into the atmosphere. ...



Fri, Dec 18, 2009


from Scientific American:


IEA: Energy Revolution Required to Combat Climate Change
COPENHAGEN—Revolutionizing the energy industry to achieve a target concentration of greenhouse gases in the atmosphere of no more than 450 parts per million (ppm) would require building 17 nuclear power plants a year between now and 2030; 17,000 wind turbines a year; or two hydropower dams on the scale of Three Gorges Dam in Chin, according to the International Energy Agency. Such an effort would require an investment of $10.5 trillion during the next 20 years but would ultimately yield savings of $8.6 trillion, the IEA estimated. ...



Sat, Dec 5, 2009


from Mother Jones:


Blowing In The Wind
Cape Wind, the bitterly contested proposed offshore wind farm in Massachusetts' Nantucket Sound, is approaching a critical juncture. After eight years of delays, the project will likely be approved or denied before the end of 2009. If it proceeds, the 24-square-mile, 130-turbine wind farm could generate enough electricity to power 420,000 homes -- and kick-start an offshore wind industry in the United States. But opposition to the project has been fierce, and Cape Wind needs all the help it can get. So where is the state's senior senator? John Kerry is among Capitol Hill's most ardent advocates of addressing climate change, but he has refused to weigh in on one of the most significant debates over the future of alternative energy -- and one that's occurring in his own backyard. ...



Mon, Nov 30, 2009


from BBC (UK):


Solar panel costs 'set to fall' in near future
The cost of installing and owning solar panels will fall even faster than expected according to new research. Their tests show that 90 percent of existing solar panels last for 30 years, instead of the predicted 20 years. According to the independent EU Energy Institute, this brings down the lifetime cost. The institute says the panels are such a good long-term investment that banks should offer mortgages on them like they do on homes.... Heinz Ossenbrink, who works at the institute, said China had underpinned its solar industry with a big solar domestic programme which would keep prices falling. There are large-scale solar plans in the US and India too. ...



Mon, Sep 21, 2009


from Norfolk Eastern Daily Press:


Wave power setback as giant machine capsizes
A pioneering plan to create power from the waves suffered a major setback last night when the machine capsized off the north Suffolk coast. The seabed off Southwold was being used to test a new way of harnessing power from the waves which could ultimately generate electricity on a large scale. But as the experimental wave generator, weighing 80 tonnes, was being towed into position on a floating pontoon yesterday, the pontoon capsized. Local shipping had to be warned as the 18 metre (59ft) high generator was floating loose and drifting with the tide. It was later connected to one of the tugs which had been towing the pontoon and towed to a safe location at Dunwich Bay, near the beach, where it was out of the way of shipping. ...



Sun, Sep 20, 2009


from University of Exeter via ScienceDaily:


Impact Of Renewable Energy On Our Oceans Must Be Investigated, Say Scientists
Scientists from the Universities of Exeter and Plymouth are calling for urgent research to understand the impact of renewable energy developments on marine life. The study, now published in the Journal of Applied Ecology, highlights potential environmental benefits and threats resulting from marine renewable energy, such as off-shore wind farms and wave and tidal energy conversion devices. The research highlights the capacity for marine renewable energy devices to boost local biodiversity and benefit the wider marine environment. Man-made structures on the sea bed attract many marine organisms and sometimes become 'artificial reefs', for example, supporting a wide variety of fish. The study also points out that such devices could have negative environmental impacts, resulting from habitat loss, collision risks, noise and electromagnetic fields. ...



Mon, Sep 14, 2009


from Treehugger.com:


Nanosolar Reaches Solar Cell Efficiency of 16.4 percent, Starts Mass Production of 'Printed' Solar Panels
The first piece of news from Nanosolar concerns a solar panel factory in Germany with a capacity of 640MW/year. The fully-automated facility is located in Luckenwalde near Berlin, and its inauguration was attended by Germany's Minister of the Environment and the Governor of the State of Brandenburg, among others. The 640 megawatts per year number if reached when the factory is operated 24/7 at the rate of 1 solar panel every 10 seconds (!). Nanosolar has also announced that serial production in its San Jose, California, cell production factory commenced earlier this year and that production would be ramping up to meet the $4.1 billion in contracts that they already have.... ...



Sun, Sep 13, 2009


from CleanTechnica:


US Must Socialize Grid to Add Renewable Energy, Study Finds
We need to build a supergrid like the national highway system we built in the 1930's. But a new study finds that this might be almost impossible to do in this country. A historical legacy of Balkanized ownership of multiple tiny grids and ineffective regulatory structure has hindered upgrades to and expansion of the U.S. transmission network. In these political times of political hysteria against any kind of national common good, it will be hard to overcome a legacy that grew out of our rugged individualism. By contrast, China and Europe have easily added more renewable power, by socializing the grid. ...



Tue, Aug 25, 2009


from Guardian (UK):


Fury at plan to power EU homes from Congo dam
The Grand Inga dam, which has received initial support from the World Bank, would cost $80bn. At 40,000MW, it has more than twice the generation capacity of the giant Three Gorges dam in China and would be equivalent to the entire generation capacity of South Africa. Grand Inga will involve transmission cables linking South Africa and countries in west Africa including Nigeria. A cable would also run through the Sahara to Egypt. But controversially, it is understood that part of the feasibility study for the Grand Inga project would see the scheme extended to supply power to southern Europe, at a time when less than 30 percent of Africans have access to electricity -- a figure that can fall to less than 10 percent in many countries. Extending the scheme to Europe is part of a recent trend that includes the ambitious 400bn-Euro Desertec plan to take solar power from the Sahara to southern Europe. ...



Fri, Aug 21, 2009


from Der Spiegel:


Germany Turns On World's Biggest Solar Power Project
This week, two of Germany's most important solar energy projects came online -- the second biggest solar power project in the world and one of the first solar thermal "power towers." The projects are part of the country's plan to provide 20 percent of its energy through renewable sources. Officials flicked on the switch at two of Germany's most important new solar energy sites on Thursday. In the eastern state of Brandenburg, the world's second-largest solar energy project went online. And halfway across the country, in North Rhine-Westphalia, a smaller scale but perhaps equally important facility launched -- Germany's first solar-thermal power plant. ...



Mon, Aug 17, 2009


from Wall Street Journal:


New Priorities For Our Energy Future
By T. BOONE PICKENS AND TED TURNER Renewable energy and clean-burning natural gas are the basis of a new strategy the world needs to create a cleaner and more secure future. And the global transformation to a clean-energy economy may be the greatest economic opportunity of the 21st century. According to the authoritative Potential Gas Committee (administered by the Colorado School of Mines), the U.S. sits on top of massive reservoirs of natural gas—an estimated 2,000 trillion cubic feet—that contain more energy than all the oil in Saudi Arabia... natural gas is already cheap, available and ready to meet the nation's power needs while improving climate security. It emits about half the carbon dioxide per British thermal unit of energy, and far fewer of the heavy metals than does coal. ...



Sun, Aug 16, 2009


from San Francisco Chronicle:


Geothermal power search holds promise, threat
On a high ridge in the Mayacamas Mountains, a drill slowly bores into the earth to test a new way to generate electricity. The test, by a Bay Area company called AltaRock Energy, could give the world another source of renewable energy, a valuable weapon in the fight against global warming. It could also trigger earthquakes in a corner of California that already shakes most every day, a prospect that is jangling the nerves of some nearby homeowners... AltaRock will drill below the steam pockets, burrowing into deep rocks hotter than 500 degrees Fahrenheit. The company, based in Sausalito, will fracture those rocks with high-pressure water, creating a network of cracks. AltaRock will then pump more water into the cracks, using the rocks to heat the water and create steam. Geologists monitoring the $17 million project say it will create earthquakes, but most will be too small to notice. ...



Thu, Aug 13, 2009


from Telegraph.co.uk:


Thumbnail Explanations of Current Carbon Markets
Companies and governments are turning to emissions trading as a weapon to fight climate change in a carbon market worth $125 billion last year. Here are some of the proposed plans and existing schemes. Carbon markets allow polluters to buy rights to emit greenhouse gases such as carbon dioxide. Under cap and trade schemes, companies or countries face a carbon limit. If they exceed their limit they can buy allowances from others. Alternatively, they can buy carbon offsets from projects which avoid greenhouse gas emissions outside the scheme, often in developing countries.... [Thumbnail overviews of Kyoto, EU, NE US, Japan, Australia, US, US & Canada, New Zealand's carbon markets.] ...



Mon, Aug 3, 2009


from Science News:


The Biofuel Future
Biofuels are liquid energy Version 2.0. Unlike their fossil fuel counterparts -- the cadaverous remains of plants that died hundreds of millions of years ago -- biofuels come from vegetation grown in the here and now. So they should offer a carbon-neutral energy source: Plants that become biofuels ideally consume more carbon dioxide during photosynthesis than they emit when processed and burned for power. Biofuels make fossil fuels seem so last century, so quaintly carboniferous. The only way that biofuels will add up is if they produce more energy than it takes to make them. Yet, depending on the crops and the logistics of production, some analyses suggest that it may take more energy to make these fuels than they will provide. And if growing biofuels creates the same environmental problems that plague much of large-scale agriculture, then air and water quality might not really improve. Prized ecosystems such as rain forests, wetlands and savannas could be destroyed to grow crops. Biofuels done badly, scientists say, could go very, very wrong. ...



Thu, Jul 23, 2009


from Fast Company:


Why the Microgrid Could Be the Answer to Our Energy Crisis
...if many of us see this moment as a defining one, a key opportunity to reassess how we create and use energy across the country, the federal government seems content to leave the owners of the old energy world in charge of designing the new one. Big utilities are pushing hard to do what they do best -- getting the government to subsidize construction of multi-billion-dollar, far-flung, supersize solar and wind farms covering millions of acres, all connected via outsize transmission lines.... The evidence is growing that privately owned, consumer-driven, small-scale, geographically distributed renewables could deliver a 100 percent green-energy future faster and cheaper than big power projects alone. Companies like GE and IBM are talking in terms of up to half of American homes generating their own electricity, renewably, within a decade. But distributed power -- call it the "microgrid" -- poses an existential threat to the business model the utilities have happily depended on for more than a century. No wonder so many of them are fighting the microgrid every step of the way. ...



Wed, Jul 8, 2009


from London Guardian:


Texas tycoon Pickens scraps $10bn windfarm plan
The billionaire energy tycoon T Boone Pickens has scrapped a $10bn plan to build the world's largest windfarm in the panhandle of Texas, dealing a setback to a broader effort to wean the US off its dependence on foreign oil. Pickens blamed technical problems in transporting power between the proposed site of the system, which was to be in agricultural land hundreds of miles north-west of Dallas, and major population centres... Pickens, who built his fortune in the oil and gas industry, has spent the last year vigorously promoting a self-proclaimed "Pickens plan" which aims to make the US independent of foreign sources of oil by switching to domestic natural gas and wind generation. ...



Mon, Jul 6, 2009


from BusinessGreen:


Report warns reliance on wind will drive power price volatility
The expansion in wind energy capacity across the British Isles will result in huge electricity price volatility unless major reforms are undertaken to grid management in the UK and Ireland. That is the conclusion of a study released last week by research firm Poyry Energy Consulting, which warns that significant investment in grid technologies will be required to ensure that the intermittent nature of wind energy does not undermine the reliability of electricity supplies. The study is based on more than 2.5 million pieces of data taken from 36 locations in the UK and Ireland between 2000 and 2007.... The study found that even at an annual level, wind generation output varied by almost 25 per cent in the Irish market and 13 per cent in the British market. It also warned that both markets were affected by the fact that electricity demand is high on frosty nights when there is virtually no wind and low energy output. In contrast, electricity demand tends to fall when strong south westerlies blow across the British Isles, bringing with them warmer air. ...



Wed, Jun 17, 2009


from USA Today:


Clean-energy windmills a 'dirty business' for farmers in Mexico
...The isthmus -- Mexico's narrowest point -- is becoming the Saudi Arabia of alternative energy as U.S. and European companies, emboldened by new technology and high oil prices, rush to stake their claims in one of the world's windiest places. The Mexican government wants the isthmus to produce 2,500 megawatts within three years, a goal that will require thousands of windmills and would catapult Mexico into the top 12 producers of wind energy....But the energy gold rush has also brought discord, as building crews slice through irrigation canals, divide pastures and cover crops with dust. Some farmers complain they were tricked into renting their land for as little as $46 an acre annually. ...



Sun, Jun 14, 2009


from Economist:


Flying for ever
...Solar-powered aircraft have flown before. The pioneer was Paul MacCready, whose Gossamer Penguin made the first manned flight in 1980 in California, with his then 13-year-old son at the controls. A derivative, Solar Challenger, crossed the English Channel in 1981. But nothing like HB-SIA, as the Swiss aircraft is known, has ever taken to the air. If it works as expected, another version will be built and this will take off, climb to 10,000 metres and, by storing some of the electricity generated during the day, continue flying through the night. Its pilots, Bertrand Piccard and Andre Borschberg, plan to cross the Atlantic in it and later to fly it around the world.... The wings of this aircraft are almost as big as those of an airliner, but they are covered in a film of solar cells that convert sunlight into electricity to drive its engines. ...



Thu, Jun 11, 2009


from London Guardian:


US wind farms face lack of fuel
The great gusting winds of the Midwest may be dying, and with them hope for America's most promising source of green energy, according to a new report. A study to be published in August in the Journal of Geophysical Research suggests average and peak winds may have been slowing across the Midwest and eastern states since 1973. The findings are preliminary, but measurements by wind towers raise the possibility of yet another side effect of global warming.... Areas of the Midwest have seen a 10 percent drop in wind speed over the decade. Some places have seen a jump in days where there was none at all. Takle said climate modelling suggested a further 10 percent dip may occur over the next 40 years. ...



Sun, Jun 7, 2009


from Dallas Morning News:


Algae could become reliable jet fuel source
Seawater algae -- a cousin to pond scum -- may someday become a significant source of fuel for military jets and airliners, and at the same time rejuvenate farmlands where tumbleweeds fill old irrigation ditches and abandoned cotton gins bake in the Texas sun. Algae farmers conceivably could become the newest breed of Texas oilmen. For now, that's still a very big "if." Several scientific and technical obstacles must be overcome before the tiny plantlike organisms, which create unsightly rings on boat hulls and slime on fish tanks, can be turned into a viable fuel.... Producing a lot of oil from the algae, cheaply and quickly, is the goal – basically creating, in a matter of days, what took nature millions of years. ...



Wed, Jun 3, 2009


from New Scientist:


Methanol challenges hydrogen to be fuel of the future
For years many companies, governments and researchers have predicted that our energy future must lie with the universe's simplest element. The mooted hydrogen economy would use the gas to store and transport renewable or low-carbon energy, and power fuel cells in the transport sector or in portable electronics. But creating the necessary society-wide infrastructure has proved difficult and expensive to get off the ground. And now a rival idea, first suggested in 2006 by Nobel chemistry laureate George Olah at the University of Southern California, has received a boost. The methanol economy, say its supporters, could be with us much sooner than the hydrogen one. Olah's rationale is that modifying our existing oil and petrol-focused infrastructure to run on methanol will be much easier than refitting the world's liquid-fuel-based economy to deal with an explosive gas. Methanol has already been used to power portable gadgets and could potentially power vehicles and other devices. Now US chemists have worked out the conditions needed to make the feedstock for methanol production using renewable energy. ...



Sat, May 9, 2009


from TIME Magazine:


Another Blow to Ethanol: Biolectricity Is Greener
Once touted as an environmental and economic cure-all, corn ethanol has had a rough year. The collapse in grain and oil prices, preceded by overinvestment in refineries over the past few years, badly hurt ethanol producers. Meanwhile, environmentalists have steadily chipped away at ethanol's green credentials. Far from being better for the planet than gasoline, many scientists now argue that ethanol actually has a sizable carbon footprint, because when farmers in the U.S. use their land to grow corn for fuel rather than food, farmers in the developing world end up cutting down more forests to pick up the slack. Now a new study makes the case that ethanol isn't even the greenest way to use biomass as a fuel. In an article published in the May 8 issue of Science, researchers from the Carnegie Institution, Stanford University and the University of California-Merced (UCM) used life-cycle analysis — which takes into account the entire impact of a biofuel from field to vehicle — to show that converting biomass to electricity (to power electric cars) produces 80 percent more transportation energy than turning it into ethanol (to power a flex-fuel car), with a carbon footprint that is half as small. ...



Tue, Apr 28, 2009


from Yale Environment 360:


A Potential Breakthrough In Harnessing the Sun's Energy
n the high desert of southern Spain, not far from Granada, the Mediterranean sun bounces off large arrays of precisely curved mirrors that cover an area as large as 70 soccer fields. These parabolic troughs follow the arc of the sun as it moves across the sky, concentrating the sun's rays onto pipes filled with a synthetic oil that can be heated to 750 degrees Fahrenheit. That super-heated oil is used to boil water to power steam turbines, or to pump excess heat into vats of salts, turning them a molten, lava-like consistency. The salts are just fertilizers -- a mix of sodium and potassium nitrate -- but they represent a significant advance in the decades-old technology of solar thermal power production, which has traditionally used mirrors to heat water or oil to generate electricity-producing steam. Now, engineers can use the molten salts to store the heat from solar radiation many hours after the sun goes down and then release it at will to drive turbines. That means solar thermal power can be used to generate electricity nearly round-the-clock. ...



Tue, Apr 21, 2009


from London Guardian:


South Korea lights the way on carbon emissions with its ÂŁ23bn green deal
The secretary for future vision is considering how many South Koreans it takes to change a million lightbulbs. No joke. Kim Sang-hyo, the president's extravagantly titled right-hand man, is trying to create more than 940,000 green jobs and improve his country's energy efficiency at the same time. Switching every bulb in every public building in South Korea to light-emitting diodes by the end of this year is one, very small, element in the master plan of what has been described as the greenest new deal on the planet....Over the next four years, the government promises to build a million green homes, improve the energy efficiency of a million more, invest ÂŁ1.2bn on research into low-carbon technologies and spend ÂŁ4.8bn on high-speed railways and other forms of "clean" transport. ...



Fri, Apr 17, 2009


from Naples Daily News:


Babcock Ranch to be United States' first solar powered city
LEE COUNTY -- Planned mega-development Babcock Ranch will be the world's first entirely solar-powered city, developer Syd Kitson and an official from Florida Power & Light announced Thursday morning during a Washington D.C. press conference. The ambitious Charlotte County development will draw all of its electricity from a 75-megawatt photovoltaic solar power plant to be built by FPL. Construction on the facility could start by the end of this year.... The facility will be carbon-free, use no water and produce no waste. It will avoid the 61,000 tons of greenhouse gas emissions a fossil fuel plant of equal size would release each year...Plans for Babcock Ranch include 19,500 homes in neighborhoods situated around a city center... Population at build-out is expected to reach 45,000. ...



Mon, Apr 13, 2009


from University of Bath via ScienceDaily:


Hemp Could Be Key To Zero-carbon Houses
Hemp, a plant from the cannabis family, could be used to build carbon-neutral homes of the future to help combat climate change and boost the rural economy, say researchers at the University of Bath. A consortium, led by the BRE Centre for Innovative Construction Materials based at the University, has embarked on a unique housing project to develop the use of hemp-lime construction materials in the UK. Hemp-lime is a lightweight composite building material made of fibres from the fast growing plant, bound together using a lime-based adhesive. The hemp plant stores carbon during its growth and this, combined with the low carbon footprint of lime and its very efficient insulating properties, gives the material a 'better than zero carbon' footprint. ...



Fri, Apr 3, 2009


from Reuters UK:


Slum cooker protects environment, helps poor
Kenya's huge and squalid slums don't have much of anything, except mountains of trash that fill rivers and muddy streets, breeding disease. Now Kenyan designers have built a cooker that uses the trash as fuel to feed the poor, provide hot water and destroy toxic waste, as well as curbing the destruction of woodlands. ...



Tue, Mar 17, 2009


from SciDev.net:


Renewable energy's possible role 'underestimated'
Renewable energy could play a much larger role in supplying the world's energy needs than previously estimated — but it won't come cheap, according to a new study. The research, presented at the International Scientific Congress on Climate Change in Copenhagen, Denmark, this week (11 March) says that renewable energy could supply 40 per cent of the world's energy needs by 2050.... If renewable technologies were given the same government attention and financial backing as nuclear energy was in the 1970s and 80s wind energy and solar power would cost the same as traditional electricity generation by 2020–2025 and 2030 respectively, said Lund. But such ambitious targets require substantial financial investment, Lund warned. The technologies would require global support of US$12.8 billion to US$25.5 billion per year and without this backing wind and solar energy would contribute less than 15 per cent of the world's energy output. ...



Thu, Mar 12, 2009


from New Scientist:


'Nanoball' batteries could recharge car in minutes
Byoungwoo Kang and Gerbrand Ceder at the Massachusetts Institute of Technology have revealed an experimental battery that charges about 100 times as fast as normal lithium ion batteries. Their battery contains a cathode made up of tiny balls of lithium iron phosphate, each just 50 nanometres across. The balls quickly release lithium ions as the battery charges, which travel across an electrolyte towards the anode. As the battery discharges, the lithium ions move back across the cell to be re-absorbed by the nanoballs.... Bigger batteries for plug-in hybrid electric cars could charge in just 5 minutes -- compared with about 8 hours for existing batteries -- though this would require a very high-powered charger. ...



Tue, Mar 10, 2009


from Christian Science Monitor:


Colleges wean off fossil fuels
More and more, colleges and universities are not only teaching about environmental issues, they're "walking the walk" by changing they way they operate. In December 2006, 12 college and university presidents joined together to form the American College and University Presidents' Climate Commitment. They pledged to set target dates for becoming carbon neutral – reducing the carbon emissions from their heating, cooling, electrical, and transportation needs as much as possible and then buying carbon offsets to complete the task. A little more than two years later, 614 colleges and universities in all 50 states have made the commitment. They represent about one-third of the student body at colleges and universities in the United States. ...



Mon, Feb 23, 2009


from Associated Press:


Chicago touts environmental efforts
Plants cool 3 million square feet of rooftops throughout the city. Wind, hydropower and biofuels provide one-fifth of its energy. And last year, the mayor announced one of the country's most ambitious plans to slash greenhouse-gas emissions. So when Chicago promises to host the greenest Summer Olympics ever if it's awarded the 2016 games, organizers say it's not a gimmick. It's an extension of efforts that have been transforming this former Rust Belt city for years. "We've got a real opportunity to take the best aspects of our city, the parks, the lakefront and the environmentalism and bring a real asset to the table," Chicago 2016 spokesman Patrick Sandusky said. "It's certainly one of the great strengths of the city of Chicago that we have to offer." In Chicago's official Olympic bid book, released earlier this month, organizers tout a low-carbon "blue-green" event, with most venues along Lake Michigan, which is lined with parks, and a focus on environmentalism. Regardless of whether Chicago gets the Olympics, Mayor Richard M. Daley says he'll continue to focus on a goal he set a long time ago: to make his city the greenest in the United States. "When I started planting trees they thought it was a waste of money," Daley said during an interview at his City Hall office. "We started planting a green roof. They said, 'Oh, this is silly. What are we doing that for?'" ...



Sun, Feb 22, 2009


from Newsweek:


Greenest Nation
This is a trick question. What big country is, by most measures, greener than Japan and Germany and produces more geothermal energy than all of Europe combined? It might help to know that this nation is also a pioneer in environmental stewardship, having passed many of the world's toughest regulations on vehicle emissions, energy efficiency and nature conservation.... California, with its 37 million people, emits 20 percent less CO2 per dollar of GDP than Germany. It generates 24 percent of its electrical power from renewable fuels like wind and solar, compared with only 15 percent in Germany and 11 percent in Japan. It also has the world's largest solar-power plant (550 megawatts in the Mojave Desert), the largest wind farm (7,000 turbines at Altamont Pass) and the most powerful geothermal installation (750 megawatts at The Geysers north of San Francisco). Although California isn't immune to the economic crisis -- its finances are on the brink of collapse, which could translate into growing support for those who argue that green measures cost jobs -- its green accomplishments put it at the head of the pack. If California were a country, its economy would rank as the world's 10th largest and could lay claim to be one of the world's greenest. ...



Tue, Feb 17, 2009


from Mother Jones:


The Stimulus Goes Green
The conference bill's near-final numbers contain $11 billion for the creation of a smart energy grid; $8.4 billion for public transit; $6.3 billion for state and local energy efficiency grants; $6 billion for the cleanup of contaminated Department of Defense sites; $4.5 billion to green federal buildings; and $1.2 billion for the EPA's cleanup programs. Loan guarantees for nuclear and so-called clean coal technology development -- included in the Senate bill -- were cut. Tax credit programs, incentivizing research and investment in clean renewable energy, will add further to the bill's green tally. "This is unbelievable," says Josh Dorner, a spokesman for Sierra Club. "This is an unprecedented investment in building a clean energy economy. The Clinton Global Initiative, about a year or so ago, their big challenge was to get spending on energy efficiency to reach $1.5 billion, total, in all of America. And this bill, just on federal buildings, has $4.5 billion. It's just kind of sinking in that this is a once-in-a-generation opportunity, and Congress and President Obama really stepped up to the plate." ...



Thu, Feb 12, 2009


from New York Times:


Big Science Role Is Seen in Global Warming Cure
WASHINGTON -- Steven Chu, the new secretary of energy, said Wednesday that solving the world�s energy and environment problems would require Nobel-level breakthroughs in three areas: electric batteries, solar power and the development of new crops that can be turned into fuel....Dr. Chu said a "revolution" in science and technology would be required if the world is to reduce its dependence on fossil fuels and curb the emissions of carbon dioxide and other heat-trapping gases linked to global warming. Solar technology, he said, will have to get five times better than it is today, and scientists will need to find new types of plants that require little energy to grow and that can be converted to clean and cheap alternatives to fossil fuels. ...



Wed, Feb 11, 2009


from Reuters:


Can algae save the world - again?
Can algae save the world again? The microscopic green plants cleaned up the earth's atmosphere millions of years ago and scientists hope they can do it now by helping remove greenhouse gases and create new oil reserves. In the distant past, algae helped turn the earth's then inhospitable atmosphere into one that could support modern life through photosynthesis, which plants use to turn carbon dioxide and sunlight into sugars and oxygen. Some of the algae sank to sea or lake beds and slowly became oil. "All we're doing is turning the clock back," says Steve Skill, a biochemist at the Plymouth Marine Laboratory. "Nature has done this many millions of years ago in producing the crude oil we're burning today. So as far as nature is concerned this is nothing new," he said. The race is now on to find economic ways to turn algae, one of the planet's oldest life forms, into vegetable oil that can be made into biodiesel, jet fuel, other fuels and plastic products. ...



Wed, Feb 11, 2009


from Associated Press:


Salazar rejects Bush drilling plan
WASHINGTON - Interior Secretary Ken Salazar has rejected a Bush administration plan to open vast waters off the Pacific and Atlantic coasts to oil and gas drilling, promising "a new way forward" in offshore energy development including new wind projects. Salazar at a news conference Tuesday criticized "the midnight timetable" for new oil and gas development on the country's Outer Continental Shelf proposed by the Bush administration four days before President Barack Obama took office Jan. 20. The secretary said the previous administration's plan did not take into consideration the views of states and coastal communities, nor a need to better understand what energy resources are at stake, especially off the Atlantic coast where oil and gas estimates are more than three decades old. "We need to ... restore an orderly process to our offshore energy planning program," declared Salazar, criticizing "foot dragging" by the Bush administration in pushing for renewable energy development in coastal waters.Salazar did not rule out expanded offshore drilling, but criticized "the enormous sweep" of the Bush proposal, which envisioned energy development from New England to Alaska including lease sales in areas off California and in the North Atlantic that have been off-limits for a quarter century. ...



Wed, Feb 4, 2009


from New York Times:


Dark Days for Green Energy
Wind and solar power have been growing at a blistering pace in recent years, and that growth seemed likely to accelerate under the green-minded Obama administration. But because of the credit crisis and the broader economic downturn, the opposite is happening: installation of wind and solar power is plummeting. Factories building parts for these industries have announced a wave of layoffs in recent weeks, and trade groups are projecting 30 to 50 percent declines this year in installation of new equipment, barring more help from the government. Prices for turbines and solar panels, which soared when the boom began a few years ago, are falling. Communities that were patting themselves on the back just last year for attracting a wind or solar plant are now coping with cutbacks. ...



Sat, Jan 31, 2009


from New York Times:


Praise the Lord and Green the Roof


...In setting out to construct an environmentally advanced building to replace the trio of connected brownstones that they now call home, the Episcopal sisters of the Community of the Holy Spirit were taking a giant step in their decade-long journey to weave ecological concerns into their daily ministry. While they have long tried to reduce their carbon footprint at 113th Street, the new convent, for which construction will begin in March, will help them be green from the ground up. Of the 14 firms that the sisters had invited to submit proposals, BKSK ultimately wooed them with a plan that features rooftop gardens, water heated by solar power, rainwater collection, natural light and ventilation and the use of environmentally sensitive materials throughout. ...




Sun, Jan 11, 2009


from Guardian (UK):


20 big green ideas
as Emma Howard Boyd, head of socially responsible investing at Jupiter Asset Management – sponsors of the Big Idea award, makes clear: "The urgency of what is required to combat issues such as climate change has not diminished as a result of the current financial crisis. We need big ideas -- and it is at times like these, when there is widespread disruption, that we see innovation and new thinking." Big ideas need not necessarily be a whistle-and-bells hi-tech response. At least one of our Big 20 can be described as an "ancient technique" on loan from the Aztecs. The modern genius lies in its rediscovery and deployment because, while it would be foolish to believe blindly in a silver bullet for all environmental problems, now is absolutely the time for faith in contemporary ingenuity. ...



Mon, Jan 5, 2009


from via ScienceDaily:


Biofuel Development Shifting From Soil To Sea, Specifically To Marine Algae
...Today, the most fervent attention in biofuel development has shifted from soil to the sea, and specifically to marine algae. Scientists at Scripps Institution of Oceanography at UC San Diego, along with researchers at UCSD's Division of Biological Sciences, are part of an emerging algal biofuel consortium that includes academic collaborators, CleanTECH San Diego, regional industry representatives, and public and private partners. Scripps scientists see algae as a "green bullet," science and society's best hope for a clean bioenergy source that will help loosen broad dependence on fossil fuel, counteract climate warming, and power the vehicles of the future. ...



Mon, Dec 29, 2008


from Toronto Globe and Mail:


What if you can't see the forest for the wind farm?
The only certain thing about the battle shaping up on the edge of Algonquin Park is that the green side will win. The question, however, is which green side will be the victor? In a conflict suited to the times, the Ontario government is running into resistance from self-professed environmentalists over its plan to expand the use of wind turbines, which are the darling of other self-professed environmentalists. The government, which wants to shut down all the province's polluting coal plants by 2014, seems determined to ignore the cries that plunking up to 60 giant wind turbines in the middle of nearly pristine forest is not the highest evolution of green philosophy. ...



Wed, Dec 24, 2008


from The Michigan Messenger:


Will water vortices provide the next renewable energy?
U of M engineer says water currents can solve world's power problems: T. Boone Pickens may well have been right: Oil dependence is almost certainly "one emergency we can't drill our way out of." But if a University of Michigan engineer knows half of what he thinks he knows about water power, the solution to the world's energy needs doesn't have much to do with the billionaire oilman's much-advertised vision of an endless line of windmills stretching from Texas to Canada. The real answer may be a cylinder continuously moving up and down in an 8,000-gallon water tank in the Naval Architecture and Marine Engineering Building on the University of Michigan's North Campus in Ann Arbor. As Professor Michael M. Bernitsas sees it, the cylinder-based device he invented is a short step away from a commercially viable version that might be the key to a cheap, inexhaustible supply of clean energy to power the entire world, even regions far removed from sources of water. The device is nicknamed VIVACE, short for Vortex Induced Vibrations for Aquatic Clean Energy. It's pronounced "Vee-VAH-chay," after the term for music played in a lively, spirited manner. ...



Tue, Dec 23, 2008


from TIME Magazine:


A Japanese Town That Kicked the Oil Habit
...In resource-poor Japan, which imports 90 percent of its fuel, Kuzumaki is a marvel of energy self-sufficiency. Signs of the town's comprehensive focus on environmental sustainability are visible from its mountaintops to the pens of the dairy cows that once were the bedrock of local commerce. Atop Mt. Kamisodegawa, the 12 wind turbines, each 305 feet (93 m) tall, have the capacity to convert mountain gusts into 21,000 KW of electricity — more than enough to meet the needs of the town's residents. The excess is sold to neighboring communities. Of course, the wind doesn't always blow. At Kuzumaki Highland Farm, 200 dairy cows share the power load. Their manure is processed into fertilizer and methane gas, the latter used as fuel for an electrical generator at the town's biomass facility. Nearby, a three-year project sponsored by Japan's Economy, Trade and Industry Ministry's New Energy Development Organization (NEDO) uses wood chips from larch trees to create gas that powers the farm's milk and cheese operations. The bark of other trees is also made into pellets for heating stoves used throughout the community. A local winery, for instance, has two such stoves, and Kuzumaki pays residents up to 50,000 yen ($490) toward the cost of installing one. All told, clean energy generated 161 percent of Kuzumaki's electricity last year. ...



Mon, Dec 15, 2008


from SciDev.net:


New Agency to be global 'Voice of Renewables'
A new agency to be launched next month (26 January) in Bonn, Germany, aims to promote a swift transition towards the use of renewable energy worldwide. The International Renewable Energy Agency (IRENA), which was initially driven by Denmark, Germany and Spain, will be the first worldwide agency solely dedicated to promoting renewable energy, acting as the "voice of renewable energy", according to its website.... It plans to support projects in biomass, hydropower, wind, solar and geothermal energy and biofuels. ...



Fri, Dec 5, 2008


from Christian Science Monitor:


Rice-powered stove ignites new hope for poor farmers
Alexis Belonio's obsession with rice husks began in 2003, when rising fuel prices and heavy dependence on foreign oil slammed his native Philippines with an energy crunch. "I saw rice mills throw husks into the rivers," says the agricultural engineer. "I started thinking about using them as fuel." Mr. Belonio was already an accomplished inventor, having designed over 30 devices ranging from paddy dryers to water pumps for poor Filipino farmers. So his thinking led him to the cooking stove, an item fraught with expense and danger in the developing world. More than a third of the world's population can't afford propane or other petroleum-based cooking fuels, relying instead on biomass such as wood or charcoal. Most biomass is burned in inefficient stoves that emit soot, smoke, and toxic fumes. Belonio envisioned a safer, cleaner, and less-expensive way to cook. Working largely in isolation and with little funding, he turned rice husks – an inedible byproduct of milling rice for food – into a bright blue flame. ...



Thu, Dec 4, 2008


from Associated Press:


Solar car completes 1st ever round-the-world trip
POZNAN, Poland (AP) — The first solar-powered car to travel around the world ended its journey at the U.N. climate talks Thursday, arriving with the message that clean technologies are available now to stop global warming. The small two-seater, hauling a trailer of solar cells and carrying chief U.N. climate official Yvo de Boer, glided up to a building in Poznan, Poland, where delegates from some 190 nations are working toward a new treaty to control climate change. "This is the first time in history that a solar-powered car has traveled all the way around the world without using a single drop of petrol," said Louis Palmer, the 36-year-old Swiss schoolteacher and adventurer who made the trip. "These new technologies are ready," he said. "It's ecological, it's economical, it is absolutely reliable. We can stop global warning." ...



Thu, Dec 4, 2008


from New York Times:


Proposal Ties Economic Stimulus to Energy Plan
WASHINGTON — President-elect Barack Obama and leaders in Congress are fashioning a plan to pour billions of dollars into a jobs program to jolt the economy and lay the groundwork for a more energy-efficient one. The details and cost of the so-called green-jobs program are still unclear, but a senior Obama aide, speaking on the condition of anonymity to discuss a work in progress, said it would probably include the weatherizing of hundreds of thousands of homes, the installation of "smart meters" to monitor and reduce home energy use, and billions of dollars in grants to state and local governments for mass transit and infrastructure projects. ...



Thu, Nov 20, 2008


from Christian Science Monitor:


Poll: World wants green action, despite costs
A wide majority of the world's citizens are unhappy with the slow pace of their governments' moves toward renewable energy and want their leaders to do more, even if that raises their utility bills, according to a global opinion poll released today. The finding sends a clear signal to officials at next month's climate change meeting in Poznan, Poland, scheduled to lay the groundwork for a 2009 international treaty to limit greenhouse-gas emissions. ...



Tue, Nov 18, 2008


from Washington Post:


Japan's Trash Technology Helps Deodorize Dumps in Tokyo
TOKYO -- It doesn't smell like a dump. If it did, there are a quarter-million neighbors to complain about Tokyo's Toshima Incineration Plant, which devours 300 tons of garbage a day, turning it into electricity, hot water and a kind of recyclable sand. ... Remarkably, this does not create a big stink, literally or politically. ...



Tue, Sep 16, 2008


from Telegraph.co.uk:


China to become world's largest investor in green energy
Last year, China spent 6 billion pounds on renewable energy projects, just slightly short of Germany, the world leader. This year, the Communist Party has vowed to redouble its efforts. Li Junfeng, an energy expert at the National Development and Reform Commission (NDRC), said that in terms of the "overall scale of renewable energy development", China already leads the way. Greenpeace believes China can shortly produce half of its energy from renewable sources. "The task is tough and our time is limited," said Hu Jintao, the Chinese president, earlier this year. ...



Thu, Feb 7, 2008


from Associated Press:


Study: Ethanol may add to global warming


"The widespread use of ethanol from corn could result in nearly twice the greenhouse gas emissions as the gasoline it would replace because of expected land-use changes, researchers concluded Thursday. The study challenges the rush to biofuels as a response to global warming. The researchers said that past studies showing the benefits of ethanol in combating climate change have not taken into account almost certain changes in land use worldwide if ethanol from corn -- and in the future from other feedstocks such as switchgrass -- become a prized commodity." ...




Copyright 2009 The Apocadocs.com