---
SEARCH
---
OUR BOOK
IS NOW
IN PRINT!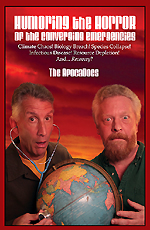 Humoring the Horror
of the
Converging Emergencies
94 color pages
$24.99
Read FREE online!

---
Explore: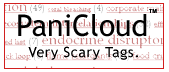 Play: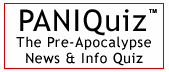 It's weekly, funny, and free!
Play: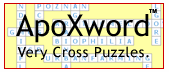 Click for paper-free fun!
Ads for potentially
microfunding this site:


Apocadocument
Weekly Archives:

Sep 26 - Dec 31, 1969
Sep 19 - Sep 26, 2011
Sep 12 - Sep 19, 2011
Sep 5 - Sep 12, 2011
Aug 29 - Sep 5, 2011
Aug 22 - Aug 29, 2011
Aug 15 - Aug 22, 2011
Aug 8 - Aug 15, 2011
Aug 1 - Aug 8, 2011
Jul 25 - Aug 1, 2011
Jul 18 - Jul 25, 2011
Jul 11 - Jul 18, 2011
Jul 4 - Jul 11, 2011
Jun 27 - Jul 4, 2011
Jun 20 - Jun 27, 2011
Jun 13 - Jun 20, 2011
Jun 6 - Jun 13, 2011
May 30 - Jun 6, 2011
May 23 - May 30, 2011
May 16 - May 23, 2011
May 9 - May 16, 2011
May 2 - May 9, 2011
Apr 25 - May 2, 2011
Apr 18 - Apr 25, 2011
Apr 11 - Apr 18, 2011
Apr 4 - Apr 11, 2011
Mar 28 - Apr 4, 2011
Mar 21 - Mar 28, 2011
Mar 14 - Mar 21, 2011
Mar 6 - Mar 14, 2011
Feb 27 - Mar 6, 2011
Feb 20 - Feb 27, 2011
Feb 13 - Feb 20, 2011
Feb 6 - Feb 13, 2011
Jan 30 - Feb 6, 2011
Jan 23 - Jan 30, 2011
Jan 16 - Jan 23, 2011
Jan 9 - Jan 16, 2011
Jan 2 - Jan 9, 2011
Dec 26 - Jan 2, 2011
Dec 19 - Dec 26, 2010
Dec 12 - Dec 19, 2010
Dec 5 - Dec 12, 2010
Nov 28 - Dec 5, 2010
Nov 21 - Nov 28, 2010
Nov 14 - Nov 21, 2010
Nov 7 - Nov 14, 2010
Nov 1 - Nov 7, 2010
Oct 25 - Nov 1, 2010
Oct 18 - Oct 25, 2010
Oct 11 - Oct 18, 2010
Oct 4 - Oct 11, 2010
Sep 27 - Oct 4, 2010
Sep 20 - Sep 27, 2010
Sep 13 - Sep 20, 2010
Sep 6 - Sep 13, 2010
Aug 30 - Sep 6, 2010
Aug 23 - Aug 30, 2010
Aug 16 - Aug 23, 2010
Aug 9 - Aug 16, 2010
Aug 2 - Aug 9, 2010
Jul 26 - Aug 2, 2010
Jul 19 - Jul 26, 2010
Jul 12 - Jul 19, 2010
Jul 5 - Jul 12, 2010
Jun 28 - Jul 5, 2010
Jun 21 - Jun 28, 2010
Jun 14 - Jun 21, 2010
Jun 7 - Jun 14, 2010
May 31 - Jun 7, 2010
May 24 - May 31, 2010
May 17 - May 24, 2010
May 10 - May 17, 2010
May 3 - May 10, 2010
Apr 26 - May 3, 2010
Apr 19 - Apr 26, 2010
Apr 12 - Apr 19, 2010
Apr 5 - Apr 12, 2010
Mar 29 - Apr 5, 2010
Mar 22 - Mar 29, 2010
Mar 15 - Mar 22, 2010
Mar 7 - Mar 15, 2010
Feb 28 - Mar 7, 2010
Feb 21 - Feb 28, 2010
Feb 14 - Feb 21, 2010
Feb 7 - Feb 14, 2010
Jan 31 - Feb 7, 2010
Jan 24 - Jan 31, 2010
Jan 17 - Jan 24, 2010
Jan 10 - Jan 17, 2010
Jan 3 - Jan 10, 2010
Dec 27 - Jan 3, 2010
Dec 20 - Dec 27, 2009
Dec 13 - Dec 20, 2009
Dec 6 - Dec 13, 2009
Nov 29 - Dec 6, 2009
Nov 22 - Nov 29, 2009
Nov 15 - Nov 22, 2009
Nov 8 - Nov 15, 2009
Nov 1 - Nov 8, 2009
Oct 26 - Nov 1, 2009
Oct 19 - Oct 26, 2009
Oct 12 - Oct 19, 2009
Oct 5 - Oct 12, 2009
Sep 28 - Oct 5, 2009
Sep 21 - Sep 28, 2009
Sep 14 - Sep 21, 2009
Sep 7 - Sep 14, 2009
Aug 31 - Sep 7, 2009
Aug 24 - Aug 31, 2009
Aug 17 - Aug 24, 2009
Aug 10 - Aug 17, 2009
Aug 3 - Aug 10, 2009
Jul 27 - Aug 3, 2009
Jul 20 - Jul 27, 2009
Jul 13 - Jul 20, 2009
Jul 6 - Jul 13, 2009
Jun 29 - Jul 6, 2009
Jun 22 - Jun 29, 2009
Jun 15 - Jun 22, 2009
Jun 8 - Jun 15, 2009
Jun 1 - Jun 8, 2009
May 25 - Jun 1, 2009
May 18 - May 25, 2009
May 11 - May 18, 2009
May 4 - May 11, 2009
Apr 27 - May 4, 2009
Apr 20 - Apr 27, 2009
Apr 13 - Apr 20, 2009
Apr 6 - Apr 13, 2009
Mar 30 - Apr 6, 2009
Mar 23 - Mar 30, 2009
Mar 16 - Mar 23, 2009
Mar 9 - Mar 16, 2009
Mar 1 - Mar 9, 2009
Feb 22 - Mar 1, 2009
Feb 15 - Feb 22, 2009
Feb 8 - Feb 15, 2009
Feb 1 - Feb 8, 2009
Jan 25 - Feb 1, 2009
Jan 18 - Jan 25, 2009
Jan 11 - Jan 18, 2009
Jan 4 - Jan 11, 2009
Dec 28 - Jan 4, 2009
Dec 21 - Dec 28, 2008
Dec 14 - Dec 21, 2008
Dec 7 - Dec 14, 2008
Nov 30 - Dec 7, 2008
Nov 23 - Nov 30, 2008
Nov 16 - Nov 23, 2008
Nov 9 - Nov 16, 2008
Nov 2 - Nov 9, 2008
Oct 27 - Nov 2, 2008
Oct 20 - Oct 27, 2008
Oct 13 - Oct 20, 2008
Oct 6 - Oct 13, 2008
Sep 29 - Oct 6, 2008
Sep 22 - Sep 29, 2008
Sep 15 - Sep 22, 2008
Sep 8 - Sep 15, 2008
Sep 1 - Sep 8, 2008
Aug 25 - Sep 1, 2008
Aug 18 - Aug 25, 2008
Aug 11 - Aug 18, 2008
Aug 4 - Aug 11, 2008
Jul 28 - Aug 4, 2008
Jul 21 - Jul 28, 2008
Jul 14 - Jul 21, 2008
Jul 7 - Jul 14, 2008
Jun 30 - Jul 7, 2008
Jun 23 - Jun 30, 2008
Jun 16 - Jun 23, 2008
Jun 9 - Jun 16, 2008
Jun 2 - Jun 9, 2008
May 26 - Jun 2, 2008
May 19 - May 26, 2008
May 12 - May 19, 2008
May 5 - May 12, 2008
Apr 28 - May 5, 2008
Apr 21 - Apr 28, 2008
Apr 14 - Apr 21, 2008
Apr 7 - Apr 14, 2008
Mar 31 - Apr 7, 2008
Mar 24 - Mar 31, 2008
Mar 17 - Mar 24, 2008
Mar 10 - Mar 17, 2008
Mar 2 - Mar 10, 2008
Feb 24 - Mar 2, 2008
Feb 17 - Feb 24, 2008
Feb 10 - Feb 17, 2008
Feb 3 - Feb 10, 2008
Jan 27 - Feb 3, 2008
Jan 20 - Jan 27, 2008
Jan 13 - Jan 20, 2008
Jan 6 - Jan 13, 2008
Dec 30 - Jan 6, 2008
Dec 23 - Dec 30, 2007
Dec 16 - Dec 23, 2007
Dec 9 - Dec 16, 2007
Dec 2 - Dec 9, 2007
DocWatch




Tue, Sep 10, 2013


from American Chemical Society:


State E-Waste Disposal Bans Have Been Largely Ineffective
One of the first analyses of laws banning disposal of electronic waste (e-waste) in municipal landfills has found that state e-waste recycling bans have been mostly ineffective, although California's Cell Phone Recycling Act had a positive impact on cell phone recycling. However, e-waste recycling rates remain "dismally low," and many demographic groups remain unaware of their alternatives for properly disposing of e-waste, according to the study. Presented in Indianapolis today at the 246th National Meeting & Exposition of the American Chemical Society (ACS), it found that providing more information to women and older people could increase the effectiveness of e-waste disposal bans and recycling programs. ...



Wed, May 1, 2013


from International Herald Tribune:


Billions of Cellphones Polluting the World
Once considered a status symbol, cellphones have become ubiquitous. There are now 6.8 billion mobile subscriptions worldwide, 800 million more than at the end of 2011. But mobile technology poses serious environmental challenges, both because of the raw materials needed to produce the hardware and the pollution associated with disposal. ...



Mon, Apr 16, 2012


from Wall Street Journal:


Grappling With a Garbage Glut
Each week, we push our trash to the curb, and it seemingly disappears. But where does it all go: the spent cartons of milk, the computer keyboard fried by spilled coffee, those empty dog food cans? A team of researchers at the Massachusetts Institute of Technology decided to find out. In 2009, they began attaching transmitter chips to thousands of pieces of ordinary garbage. They tossed this "smart trash" into the bin, sat back and watched the tortuous, disturbing path that our garbage often takes: the meanderings of electronic waste as it headed for distant shores, of ratty old sneakers that ran the equivalent of a dozen marathons, of printer cartridges that traversed the continent not once but twice on the road to recycling.... the average American tosses out 4.4 pounds of trash a day, with about a third getting recycled and the rest going to landfills. ...



Thu, Jan 5, 2012


from AP:


China cuts 2012 rare earths export quota
China accounts for 97 percent of rare earth output and its 2009 decision to curb exports while it builds up an industry to create products made with them alarmed foreign companies that depend on Chinese supplies. In its latest quota, the Commerce Ministry said exporters will be allowed to sell 10,546 tons of rare earths in the first half of 2012. That is a 27 percent reduction from the quota for the first half of 2011.... Rare earths are 17 elements including cerium, dysprosium and lanthanum that are used in manufacturing flat-screen TVs, batteries for electric cars and wind turbines. They also used in some high-tech weapons.... Prices in China have fallen sharply since August, declining by 45 percent for neodymium oxide, by 33 percent for terbium oxide and by 31 percent for lanthanum oxide, according to Lynas Corp., an Australian rare earths producer. Its figures showed an equally striking gap between prices in China and abroad, with lanthanum oxide costing triple the Chinese level on global markets, neodymium more than twice as much and terbium oxide near twice as much. ...



Wed, Dec 22, 2010


from AolNews:


Risky Business: EPA Builds List of Potentially Dangerous Chemicals
As the rates of learning disabilities, autism and related conditions rise, the Environmental Protection Agency is preparing to release a roster of the pollutants likely to contribute to these or other neurological disorders. In an ongoing, three-year effort, an EPA team has determined which developmental neurotoxicants -- chemicals that damage a fetal and infant brain -- may pose the biggest risk to the American public. Some compounds on the EPA's list are ubiquitous in household products, drinking water, medicine, and within the environment. They range from cadmium, used to etch colorful cartoons onto children's glasses, to flame retardants used to fireproof upholstered furniture. ...



Fri, Nov 12, 2010


from Annie Leonard, YouTube:


Annie Leonard: The Story of Electronics


...




Wed, Aug 4, 2010


from BBC:


Europe breaking electronic waste export ban
"We have an extraordinary amount of illegal shipment along the coast in Europe", says Karl-Heinz Florenz, a German member of the European Parliament who is working to update EU law. Traffickers trick the authorities by not labelling goods as electronics, by pretending they are for re-use, or by hiding them in the middle of a container. The containers that get through are shipped to West Africa - most commonly Ghana and Nigeria - and to South Asian countries including India and Pakistan. "The fundamental problem with electronics is that it's designed in a very bad way," says Kim Schoppink, a campaigner at the Dutch branch of Greenpeace who travelled to Ghana to look at the issue in 2008. "That makes it very expensive to recycle in Europe and therefore it's dumped in developing countries."... The e-waste contains valuable metals, which are extracted at informal recycling sites. But it also contains toxic heavy metals and hazardous chemicals that are handled by workers, some of them children. "They take some copper and aluminium and the rest they burn," says Ms Schoppink. "With this burning process a lot of toxic chemicals are released and these workers are exposed to that every day." ...



Sun, May 2, 2010


from Hindustan Times:


India's wastelands endanger 5m poor
At sunset, the sky above Ram Ganga river in Moradabad, 200 km from Delhi, turns black with smog. Tiny chimneys belch smoke, the result of hundreds of small waste processing plants that residents have opened in their homes. A huge waste processing accident in Delhi, where one person died and seven were taken ill after radiation exposure, has caught the media's attention. But far from the media glare, five million of the country's poorest are exposed to hazardous waste -- including radioactive -- every day as India turns into the wasteland of the world. In the last three years, India's hazardous waste import spiked 48 per cent. Last year, the developed world dumped 64 lakh tonnes of waste in India, adding to the 59 lakh tonnes produced domestically. ...



Mon, Apr 12, 2010


from The Times of India:


Burnt e-waste raises health alarm for locals
The plastic scrap market in Mundka which caught fire early morning on Sunday was a big dumping ground for electronic waste items. Several tonnes of hazardous e-waste -- discarded television sets, computers, photocopying machines and inverter batteries -- were burnt in the fire, posing a serious health concern for people living in the vicinity. "Toxic metals like mercury, lead and cadmium -- which are present in electronic items -- are dangerous for health. Large scale burning of these materials can cause heavy damage to the lungs. It can precipitate respiratory problems like bronchitis and asthma," said Dr Bir Singh, head of the community medicine department of AIIMS. When e-waste burns in open air, said experts, highly toxic elements are emitted and these can cause respiratory problems and skin diseases not just among the workers but also residents who live close to the scrap yard. ...



Tue, Feb 23, 2010


from ScienceDaily:


Hazardous E-Waste Surging in Developing Countries
Sales of electronic products in countries like China and India and across continents such as Africa and Latin America are set to rise sharply in the next 10 years. And, unless action is stepped up to properly collect and recycle materials, many developing countries face the spectre of hazardous e-waste mountains with serious consequences for the environment and public health, according to UN experts in a landmark report released February 22 by UNEP.... Moreover, most e-waste in China is improperly handled, much of it incinerated by backyard recyclers to recover valuable metals like gold -- practices that release steady plumes of far-reaching toxic pollution and yield very low metal recovery rates compared to state-of-the-art industrial facilities. ...



Fri, Dec 4, 2009


from Der Spiegel:


How Europe's Discarded Computers Are Poisoning Africa's Kids
People in the West throw away millions of old computers every year. Hundreds of thousands of them end up in Africa, where children try to eke out a living by selling the scrap. But the toxic elements in the waste are slowly poisoning them.... Acrid, black smoke drifts over the huts of the slum. The river, too, is black and thick like used oil, as it carries empty computer cases toward the ocean. Fires are blazing on the bank across the way, fueled by foam and slivers of plastic. Their flames consume the plastic material from cables, plugs and motherboards, leaving behind only metal. There's a wind today, blowing the smoke from these infernal fires low across the ground. Breathing in too deeply is painful to the lungs, and the people tending the fires are sometimes nothing more than vague, foggy silhouettes.... Fourteen years old but small for his age, Bismarck scours the ground for anything the older boys might have left behind after burning a batch of computers. It might be bits of copper cable, the motor from a hard drive, or leftover pieces of aluminum. The magnets in his speaker also pick up screws or steel plugs. Bismarck drops everything he finds into his bag. Once the bag is half full, he can sell the metal and buy some rice, maybe a tomato too, or even a chicken drumstick grilled over a refurbished car wheel rim. But today, the boy says, he still hasn't found enough, and he disappears again into the smoke. ...



Wed, Dec 2, 2009


from BusinessGreen:


Organic solar firm enjoys growing financial support
German solar cell start-up Heliatek GmbH has announced that it has secured... a second round of financing that will allow it to begin work on a manufacturing facility near its Dresden headquarters. The company, which was founded in 2006 as a spin-off from the Universities of Dresden and Ulm, specialises in the development of so-called organic solar cells that use carbon and other organic materials to create dyes that convert sunlight to electricity. Advocates of the technology predict that the use of organic materials means it will ultimately prove more cost effective than both traditional silicon-based photovoltaic cells and emerging thin-film technologies. Organic solar cells are also extremely lightweight, with Heliatek claiming that its cells weigh just 500 grams per square metre, compared to about 20 kilograms per square metre for typical PV solar cells. The company predicts that as a result, the technology will prove well suited to building integrated and even mobile applications such as vehicles. ...



Thu, Aug 20, 2009


from Earth2Tech:


Why the Kindle Is Good for the Planet
According to a fascinating report from the Cleantech Group, called The Environmental Impact of Amazon's Kindle, one e-Book device on average can displace the buying of about 22.5 physical books per year, and thus deliver an estimated savings of 168 kg of CO2 per year. the U.S. book and magazine sectors accounted for the harvesting of 125 million trees in 2008, and an average book has a carbon footprint of 7.46 kilograms of CO2 over its lifetime. A book's carbon footprint also can double if you drive to the store and buy it, versus having it shipped in the mail. So in a similar way to how downloading digital music and listening to it on your computer has a much better carbon footprint than driving to the store and purchasing a CD, the savings for e-Books are about both dematerialization and eliminating the need for transportation. ...






Want more context?


Try reading our book FREE online:
Humoring the Horror of the Converging Emergencies!
More fun than a barrel of jellyfish!
Mon, Aug 17, 2009


from GreenerComputing, from Slashdot:


Developing Nations May Reuse More Electronics Than Thought
What the researchers found suggests that, at least in one country, imported electronics are not immediately destined for meltdown or other polluting and poisonous dismantling practices, as has been shown in China and other countries: In Peru, Williams said in an article from ACS, "At least 85 percent of discarded computers imported to Peru are reused, as opposed to going directly to recycling. [... Thus,] the image of the trade in e-waste as mainly being about dumping unusable junk is, at least for Peru, inaccurate."... This informal reuse and recycling sector is valuable for generating employment in the country and in making computing technology more accessible to low-income families and small businesses, the paper contends. While many responsible recycling groups want to put an end to exporting electronic waste, this study finds that there are practical benefits to exporting low-cost (but still functioning or salvageable) electronics to the developing world. One option presented involves requiring that all exported electronics be tested to ensure they work, although Williams says that such a requirement would raise the price of these electronics and could "kill off" most of the reuse industry in a country like Peru. ...



Thu, Mar 26, 2009


from Institute for Operations Research and the Management Sciences , via EurekAlert:


E-waste reduced by fees at time of purchase, says new study
The large amount of waste that follows the sale of computers and electronics is reduced when states charge consumers a fee at the time of sale, according to [a recent study].... The fast pace of new product introduction in the electronics industry imposes high costs on manufacturers and the environment as consumers each year discard millions of tons of obsolete electronics containing toxic materials, by one estimate, more than one million tons of e-waste in the United States alone.... [T]he authors find that fees-upon-sale induce manufacturers to introduce products less frequently and, consequently, the quantity of e-waste decreases dramatically -- and manufacturers' profits may actually increase. In contrast, fees-upon-disposal reduce manufacturers' profits and fail to reduce the quantity of e-waste. ...



Fri, Feb 20, 2009


from Reuters:


Hunt begins for world's most polluted places
Researchers will fan out across more than 80 developing countries beginning this month to hunt out and assess many of the world's dirtiest industrial waste sites. The New York-based nonprofit Blacksmith Institute is training the researchers from local semi-government agencies, universities and nonprofit groups in the countries to create a database of the sites called the Global Inventory Project.... the inventory is a "first step" to help governments and international organizations prioritize the clean up of waste sites that pose health threats to people including cancer risks to adults and learning disability risks to children. Asthma and other respiratory ailments are other problems millions of locals suffer at sites like abandoned metal mines in Africa and factories that made weapons or industrial chemicals in former Soviet Union states. ...



Sat, Jan 3, 2009


from Guardian (UK):


Paradise lost on Maldives' rubbish island
It may be known as a tropical paradise, an archipelago of 1,200 coral islands in the Indian Ocean. But the traditional image of the Maldives hides a dirty secret: the world's biggest rubbish island. A few miles and a short boat ride from the Maldivian capital, Malé, Thilafushi began life as a reclamation project in 1992. The artificial island was built to solve Malé's refuse problem. But today, with more than 10,000 tourists a week in the Maldives adding their waste, the rubbish island now covers 50 hectares (124 acres).... Environmentalists say that more than 330 tonnes of rubbish is brought to Thilafushi a day. Most of it comes from Malé, which is one of the world's most densely populated towns: 100,000 people cram into 2 square kilometres. Brought on ships, the rubbish is taken onshore and sifted by hand. Some of the waste is incinerated but most is buried in landfill sites. There is, say environmental campaigners, also an alarming rise in batteries and electronic waste being dumped in Thilafushi's lagoon. "We are seeing used batteries, asbestos, lead and other potentially hazardous waste mixed with the municipal solid wastes being put into the water...." ...



Tue, Dec 16, 2008


from Forbes, via CBC:


Inside the world's superdumps
The largest garbage dump in the world is roughly twice the size of the continental U.S. The Great Pacific Garbage Patch is a continent-sized constellation of discarded shoes, bottles, bags, pacifiers, plastic wrappers, toothbrushes and every other type of trash imaginable, floating in the Pacific Ocean about halfway between Hawaii and San Francisco.... Truckloads of printers, fax machines, hard drives and all kinds of defunct electronics arrive daily in Guiyu from warehouses in the port of Nanhai, where the imported waste comes ashore in sea-going containers. Roughly half these computers and electronic components are recycled; the rest are dumped. Nobody knows for sure, but evidence suggests most of the discarded components are dumped locally, despite the substantial risk that the waste, laden with toxic lead, mercury and cadmium, will contaminate local soil and water supplies.... Old ships are, more often than not, chock full of toxic chemicals, like insulation with asbestos and polychlorinated biphenyls in hoses, foam insulation and paint. In addition, most ships contain huge quantities of heavy metals like lead, mercury and cadmium. If ships are not properly dismantled, they contaminate the area where they are broken down. ...



Fri, Nov 28, 2008


from Fort Worth Star-Telegram:


Environmental groups warn against dumping TV sets
The big switch to digital television has people scrambling to make decisions: Cable or converter box? New TV? Satellite? As the deadline approaches, and with the holiday shopping season in full swing, environmental groups are warning consumers about an unseen consequence of their purchases: the impact on the environment halfway around the world. TVs and other electronics shipped overseas are frequently recycled under dangerously primitive conditions. Lead is melted over open coal fires. Wires are burned to expose the metal core. Gold and other metals are recovered in vats of acid. The resulting waste, much of it toxic, is dumped haphazardly. The groups are worried that the problem will be exacerbated in the run-up to the digital switch, scheduled for Feb. 18. ...



Thu, Nov 20, 2008


from The Epoch Times:


'Recyclers' Illegally Exporting Electronic Waste


It contains toxic components such as lead, mercury and cadmium, and Canada generates about 140,000 tons of it each year. The United States generates three million tons yearly. It is electronic waste, and disposing of it in an environmentally friendly way is proving complicated and open to abuse. With the astronomical growth of e-waste in the last decade, the number of recyclers of the ever-growing tidal wave of discarded computers, monitors, printers and cell phones has exploded in North America. ...




Fri, Jul 25, 2008


from Downey Patriot:


Getting rid of your TV and a tsunami of waste
[T]he biggest loser to the great HDTV switchover could be our environment. Solid waste managers worry that consumers will opt for HDTV en masse, consigning perfectly good analog TVs to the U.S. waste stream. Eighty to 200 million televisions could be discarded over the next 30 months.... Picture tubes hold up to eight pounds of toxic lead, while television plastic casings contain cancer-causing flame retardants. Other TV toxins can include cadmium, mercury, chromium, beryllium and arsenic. If not recycled, toxic TVs can poison people, soils and groundwater. ...


But hey, we'll be able to watch the devolution in high def!

ApocaDoc
permalink

Sat, Jul 19, 2008


from NaturalNews.com:


Greenpeace Ranks Eco-Friendliness of Electronics Manufacturers; Nintendo Dead Last
"In the most recent version of the Greenpeace Guide to Consumer Electronics, Nintendo became the first brand to ever score a zero out of 10 possible points. In the quarterly report, Greenpeace ranks a variety of electronics manufacturers on the extent to which they have eliminated toxic materials from their products (five categories) and on the nature of their product takeback and recycling policies (four categories)." ...


We must wonder if the Mario & Luigi are aware of this.

ApocaDoc
permalink

Tue, Jul 1, 2008


from Daily News (Sri Lanka):


Toxic waste export harder to control, despite Basel Convention
A meeting of the Basel Convention on hazardous wastes was told of the continuing transfer of wastes to developing countries, including the export of used condoms to Indonesia and electronic wastes dumped in China and Nigeria inside equipment such as computers and cell phones. African countries also recalled the immoral act of a Dutch-based shipping company that dumped toxic chemical wastes at Abidjan, Cote d'Ivoire, which killed three people and hospitalised 1,500. These incidents were cited by participants as signs that the problem of hazardous waste movement has not lessened and are more difficult to control, despite the Convention. ...


If only their lives were as important as ours. But, y'know, they don't value life as much
over there.

ApocaDoc
permalink

Thu, Jun 26, 2008


from ABC News:


U.N.: Toxic Waste Exports on the Rise
Many poor countries accept toxic waste from abroad, such as old computers, rusted ships and pesticides, in a shortsighted bid to lift themselves out of poverty, despite the dangers to human health and the environment, a U.N. rights official said Thursday.... "Is it worth the short term monetary gain? Is it worth people falling sick ... precious water sources contaminated permanently?" he asked. "I believe that we need to think of a better solution to generate income and development." ...


The market forces say:
Yes.

ApocaDoc
permalink

Tue, May 6, 2008


from Guardian (UK):


Breeding toxins from dead PCs


Thousands of discarded computers from western Europe and the US arrive in the ports of west Africa every day, ending up in massive toxic dumps where children burn and pull them apart to extract metals for cash.... "We filmed children as young as six searching for metal scraps in the earth, which was littered with the toxic waste from thousands of shattered cathode ray tubes," said Benjamin Holst, co-founder of DanWatch. "A whole community is virtually living and working in this highly toxic environment, which is growing every day." ...



If we can't dump on the poor and the uneducated, who can we dump on?

ApocaDoc
permalink

Tue, Mar 11, 2008


from The Washington Post (US):


Solar Energy Firms Leave Waste Behind in China
With the prices of oil and coal soaring, policymakers around the world are looking at massive solar farms to heat water and generate electricity. For the past four years, however, the world has been suffering from a shortage of polysilicon -- the key component of sunlight-capturing wafers -- driving up prices of solar energy technology and creating a barrier to its adoption. With the price of polysilicon soaring from $20 per kilogram to $300 per kilogram in the past five years, Chinese companies are eager to fill the gap.... But Chinese companies' methods for dealing with waste haven't been perfected.... the byproduct of polysilicon production -- silicon tetrachloride -- is a highly toxic substance that poses environmental hazards.... For each ton of polysilicon produced, the process generates at least four tons of silicon tetrachloride liquid waste.... ...


Actually, the companies' methods have been perfected:
"Stopping between the cornfields and the primary school playground, the workers dumped buckets of bubbling white liquid onto the ground. Then they turned around and drove right back through the gates of their compound without a word."

ApocaDoc
permalink


You're still reading! Good for you!
You really should read our short, funny, frightening book FREE online (or buy a print copy):
Humoring the Horror of the Converging Emergencies!
We've been quipping this stuff for more than 30 months! Every day!
Which might explain why we don't get invited to parties anymore.
Copyright 2009 The Apocadocs.com